What it takes to start a band out of school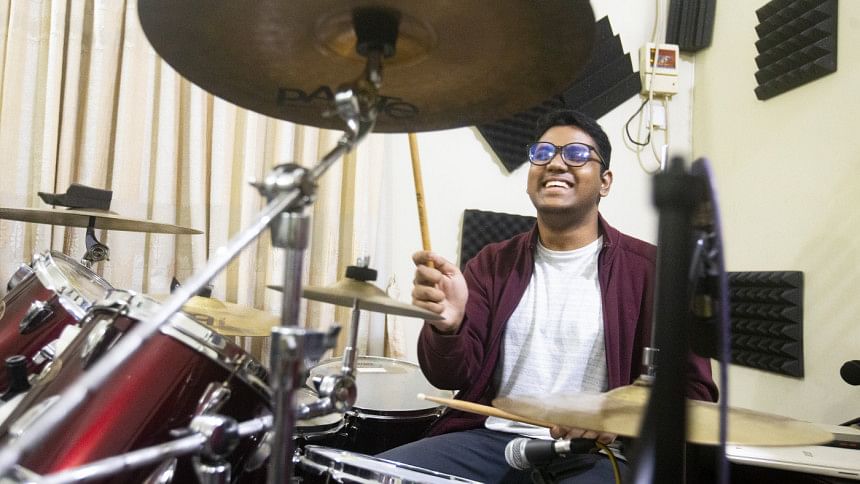 When you take a look at Bangladesh's vibrant music scene, it's difficult not to come across bands that were formed during their members' school days. Giants of the industry such as Rockstrata, Warfaze, and Vibe, among others, were all formed by classmates throughout high school.
For those eager to follow in their idols' footsteps and make their breakthrough in the music scene, here's a step-by-step guide on starting a band out of school.
Figure out what genre you want to pursue
Rock n' roll, metal, pop, jazz — the possibilities are endless when it comes to genres of music. Choosing which niche you want to dabble in is an integral part as it will play a pivotal role later in choosing your band members. At the same time, it is important to note that live shows and gigs you can possibly play down the line will depend largely on what sort of music you're well-versed in.
Choose your members wisely
Any band is only as good as its members, and choosing who to embark on your musical journey with is one of the most critical steps. Depending on the style of music, you will most likely need a vocalist, two guitarists, a drummer, a bassist, and a pianist. If you choose to lean towards folk or country music, you might also want to keep an eye out for flautists, violinists, etc. 
Something worth remembering is that it is completely fine to start a band with people who are complete novices, as everyone will have ample time to improve their skills. Additionally, for students, starting off with members who study in the same institution might be beneficial, as it'll become much easier to juggle studies and practice sessions that way.
Practise together
There is absolutely no way around practising as a unit if you want to kickstart your musical journey. Even if your band consists of members who are solid musicians individually, being in sync with each other is hardly as easy as it might seem. As such, covering songs is a fantastic way to start building up cohesion and chemistry between the members.
Practice sessions can take the form of unplugged, acoustic jams at someone's house or any park. Eventually, however, you should consider booking practice pads to fine-tune your performance in a professional setting.
Be on the lookout for shows
Once you've found your band members and have practised together for a while, it might be time to consider playing shows in front of an audience. While it is true that very few things can beat the thrill of performing music in front of people, it is also true that live shows are incredibly challenging. Even still, performing in a few can help you locate lackings in your band that you might not have identified prior.
Have realistic expectations
Trying to sustain a band throughout the constant ups and downs of school and college is, by no means, a simple endeavour. There will be times when you might feel like your mates aren't putting in as much effort as you are. There might be prolonged periods when you can't find the time to practise together or perform shows. While this might feel frustrating, the fact is that everyone has their own share of perils besides pursuing music. Therefore, it is very important to manage expectations accordingly, or else you'll find yourself burnt out and contemplating quitting music altogether.
Ayaan immerses himself in dinosaur comics and poorly-written manga. Recommend your least favourite reads at [email protected]