BRTA permits only 255 enlisted vehicles to give ride-sharing services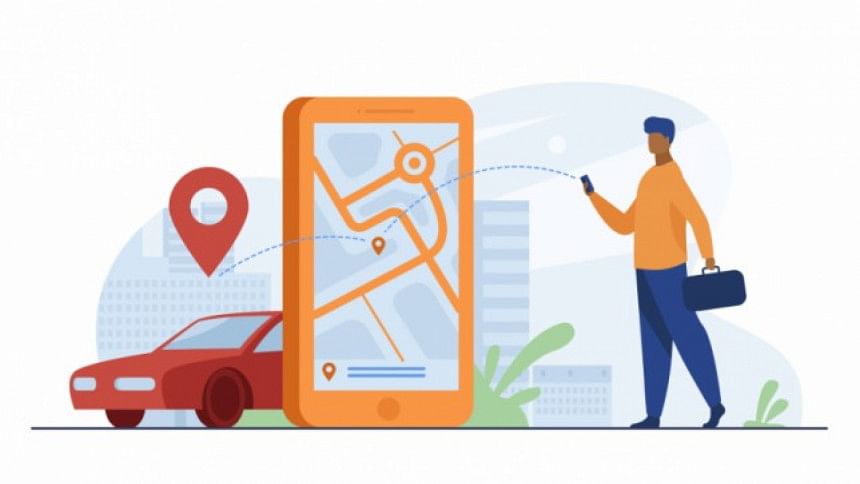 Only 255 cars, microbuses and ambulances would be allowed to operate under ride-sharing services from today, as Bangladesh Road Transport Authority (BRTA) decided to permit enlisted vehicles to provide the services.
No motorcycle would be allowed to operate under the service at the moment due to health safety reasons.
BRTA today sent letter to all 12 ride-sharing companies in this regard and the letter is available on BRTA's official website.
The regulator has decided to allow only enlisted cars and microbuses to operate under ride-sharing service providers. Only 255 four wheelers have enlistment certificates.
The development came after Principal Secretary to the Prime Minister Ahmad Kaikaus yesterday held an online meeting over the issue.
Road Transport and Highway Division Secretary Nazrul Islam, BRTA's acting chairman and officials from Uber Bangladesh Ltd, among others, took part in the meeting, meeting sources said.
Although bus and other public transport hit the streets on June 1, operations of ride-sharing services remained suspended. Major ride-hailing companies, including Uber and Pathao, recently wrote to BRTA, requesting it to allow them to resume operations.
BRTA, however, did not accept their request and instead took a hardline on vehicles that had been providing the popular service without being enlisted.
Enlistment with the BRTA is a necessity for both companies and their vehicles to provide ride-sharing services.
Uber Bangladesh Ltd has sought intervention from the Prime Minister's Office to be able to resume operations in Dhaka and other cities.
At the meeting, Uber officials requested for permission to resume operation and sought time to enlist the vehicles that operated under their service, a participant of the meeting said.
According to a BRTA document, there are some 1.23 lakh vehicles registered with different ride-hailing companies, of which 1.04 lakh are motorcycles while the rest are cars, microbuses and ambulances.
Of the total vehicles, only around 1,300 were enlisted with BRTA under 12 companies, and most of them are motorcycles, BRTA officials said.
For example, only 126 vehicles (15 cars and 111 motorcycles) under Uber have enlistment certificates, while 118 (two cars and 116 motorcycles) under Pathao have them, BRTA document shows.