Aguero to hold talks with City over future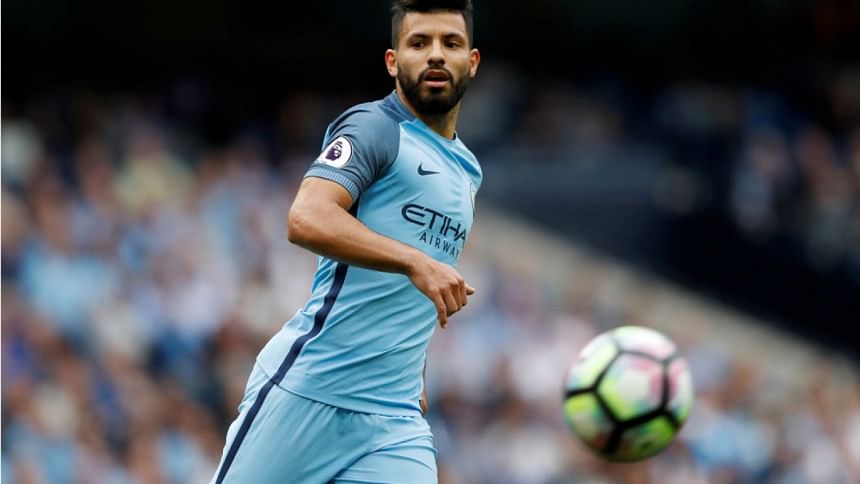 Manchester City striker Sergio Aguero is determined to produce his best form in the final three months of the campaign before he holds talks on his future at the Premier League club in June.
Aguero's long-term prospects at City were doubted after the explosive Argentine striker lost his place in the starting line-up to young Brazil forward Gabriel Jesus.
Aguero, who is the club's top scorer with 22 goals in 30 appearances this season, has impressed since he was brought back into the team following an injury to Jesus last month.
"That will be seen in June," Aguero told British media when asked if he will be at City next season. "My intention is to stay but it is a long way away. There are three months left, the only thing I think is to give the best in these three months.
"One thing is that the club officially says it (that they want me here) and another thing is to tell me... The club can say what it wants but in June they will have to meet with me."
Aguero, whose contract ends in June 2020, played down media reports linking him with Spanish giants Real Madrid and French champions Paris St Germain.
"I'm not thinking about Real Madrid or anywhere, I am focused on City. I'm not thinking about any Spanish teams or anything else," the 28-year-old added.
"I'm not thinking about wanting to go or anything like that. As I've always said it's the club who has to decide what they are going to do with me."
City, who are third in the league, travel to face bottom-placed Sunderland on Sunday.