Qatar population booms on back of 2022 WC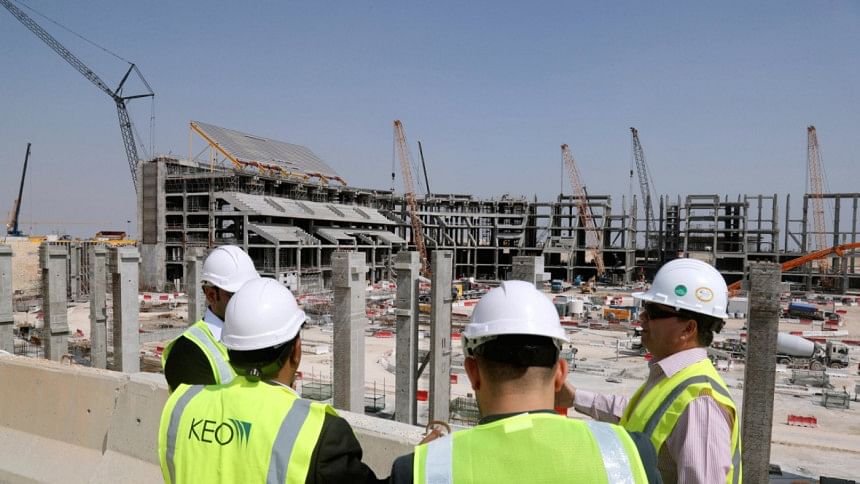 Qatar's population has swollen by almost 40 per cent since the emirate was chosen to the host the 2022 World Cup, official government figures have revealed.
The country's population stands at a record 2.67 million, figures just published from the Ministry of Development, Planning and Statistics (MDPS) reveal.
In December 2010, when it was controversially chosen as the venue for football's biggest tournament, Qatar had a population of 1.63 million, according to the MDPS.
The latest figure represents a 39 per cent increase on the 2010 population total.
The number of people living in Qatar has mushroomed as the Gulf country recruits tens of thousands labourers to work on many huge and expensive major infrastructure projects linked to the 2022 tournament.
There are 2.1 million migrant labourers in Qatar -- many from countries including Nepal, Bangladesh and India -- according to figures announced in December by Doha's Ministry of Administrative Development, Labour and Social Affairs.
Many work on indirect World Cup projects such as the building of new roads, port and a metro system.
There are some 5,000 construction workers helping build World Cup stadiums in Qatar. That number is set to increase to 36,000 by 2018.
Last month, the gas-rich country's finance minister, Ali Shareef Al-Emadi, said that high-spending Qatar was laying out almost $500 million every week on major infrastructure projects in readiness for the 2022 World Cup.
The country has faced numerous allegations from human rights groups and trades unions that it mistreats World Cup labourers, claims Doha has vehemently denied.