WC fans will need special identity cards for matches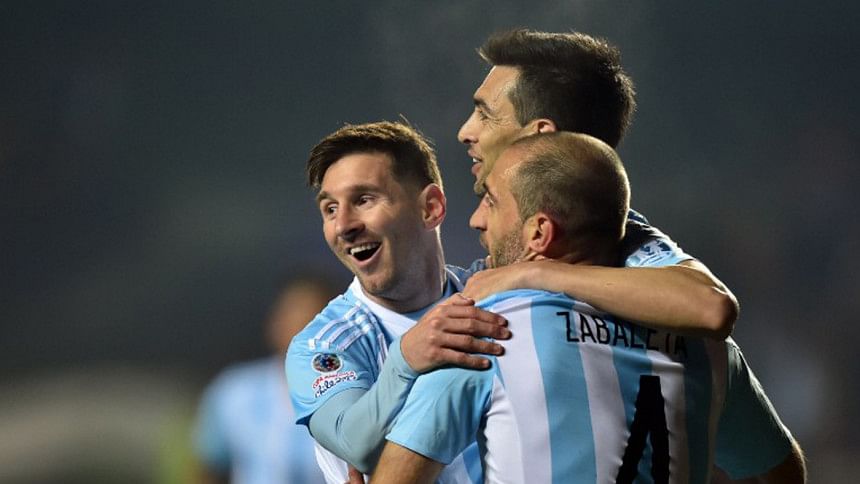 Fans at next year's World Cup and this year's Confederations Cup in Russia will need special identity cards before they can watch matches, soccer's governing body said Thursday.
Football hooliganism, which had appeared to be waning at major tournaments, has again become a serious concern after Euro 2016 in France, when Russians were in the thick of the action.
Russia were handed a suspended disqualification by European soccer body UEFA and fined 150,000 euros ($157,605) after their fans were involved in violent clashes with England supporters before a group game in Marseille.
Colin Smith, director of competitions for global soccer body FIFA, said Russian authorities would be responsible for issuing the identity cards.
"Every fan will be required to have a fan ID to enter the stadiums, both for the Confederations Cup and for FIFA World Cup, and so we have got trust in the authorities that everything will be done," he told reporters during a tour of venues.
"What we can be sure of is that this will be a festival of football and there is no place in such festivals of football for those that are not here to support the sport or support the game."
The cards will include the holder's photograph and contact details and can be used instead of visas to enter the country.
The Confederations Cup will be staged in four of the 11 World Cup host cities - St Petersburg, Moscow, Kazan and Sochi.
"In general we are satisfied with the progress and the plans, there is clearly still a lot of work to be done in certain venues," Smith said.