Voters must guard against fraud: Fakhrul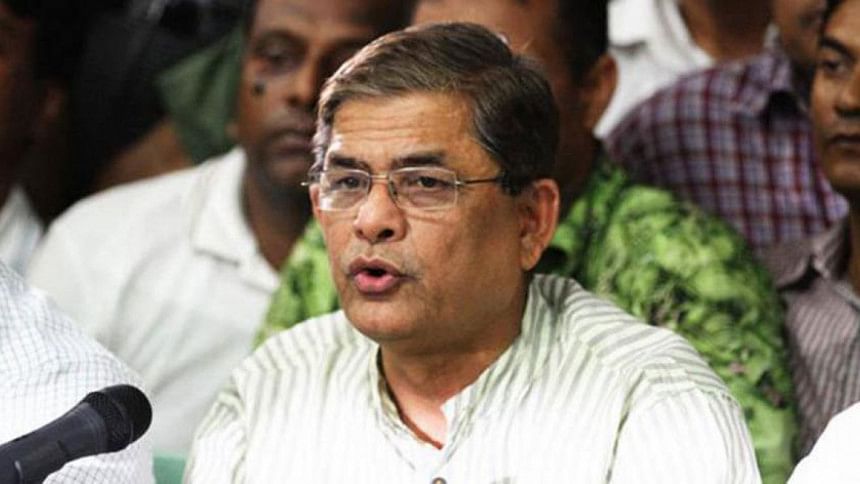 BNP Acting Secretary General Mirza Fakhrul Islam Alamgir today urged voters to guard every polling station during the December 30 municipal to resist "vote fraud".
"The country is now under one-party rule. So, people should stay alert and guard the polling stations so that the ruling party can't snatch voter's verdict," he said.
The BNP leader made the call while addressing voters of Thakurgaon municipality.
He alleged that around 6,000 BNP leaders and activists have been arrested since the announcement of the election schedule.
Fakhrul sought votes in favour of BNP candidates and said their party has participated in the election as part of its movement for restoration of democracy.
Stating that the country is going through a hard time, he said the current government is trying to annihilate its opponents by establishing one-party rule.
Flanked by local BNP leaders, Fakhrul started election campaign from Satyapriya Bridge in Thakurgaon municipality seeking votes in favour of his younger brother and BNP mayoral contestant Mirza Foysal Amin.
Later in the day, he also addressed the voters at Ghoshpara, Fakirpara and Goalpara.