Tangail-4 by-polls stayed till Jan 31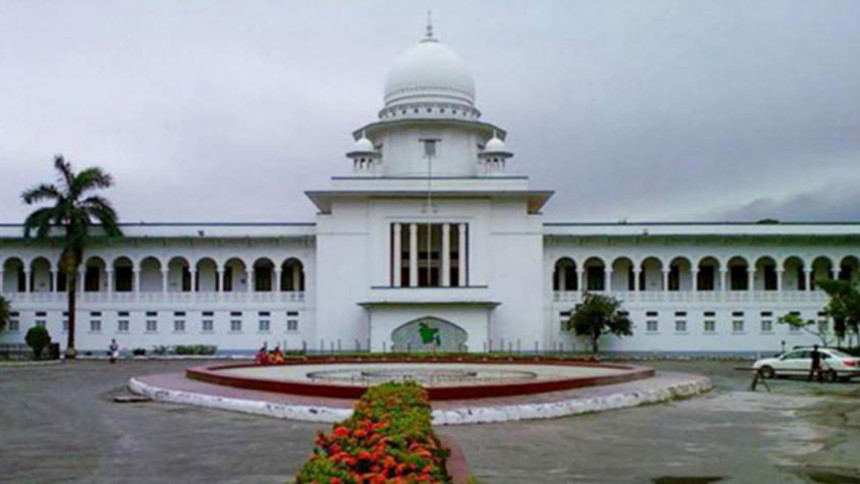 The Supreme Court today extended its order that had stayed the process for holding Tangail-4 by-polls until the High Court disposes of the rule issued over the nomination of Krishak Shramik Janata League President Abdul Kader Siddiqui. 
The Appellate Division of the SC also asked the HC bench led by Justice Md Ashfaqul Islam to hear and dispose of the rule by January 31 next year.
A four-member bench of the Appellate Division headed by Chief Justice Surendra Kumar Sinha came up with order after hearing a petition filed by the Election Commission (EC) challenging an HC order that asked it (EC) to allow Kader Siddique to contest the Tangail-4 by-polls which was scheduled to be held on November 10.
On October 21, following a writ petition filed by Kader Siddiqui, the HC directed the EC to accept his nomination and also issued the rule upon the EC and government to explain why cancellation of his nomination on load default could not be declared illegal. 
On October 27, the SC chamber judge had stayed the process for the holding the election till yesterday.
After the SC passed the order today, Attorney General Mahbubey Alam, who appeared for EC, told reporters that EC cannot proceed with the process for holding the by-election to Tangail-4 constituency until the HC disposes of the rule.
The EC on September 16 announced the schedule of the election, setting the voting date on November 10 where aspirants were called to submit nomination by October 11.
Later on October 13, the returning officer cancelled the nomination of Kader Siddiqui on charge of having a default loan.
Kader Siddiqui filed an appeal with the EC against the decision, but the commission on October 18 rejected his appeal. He later filed the writ petition with the HC against the EC's decision.
The Tangail-4 constituency was declared vacant from September 1 after former minister and ruling Awami League lawmaker Latif Siddique tendered his resignation letter to the Speaker.