An 'intelligent' Dhaka: Tabith declares election manifesto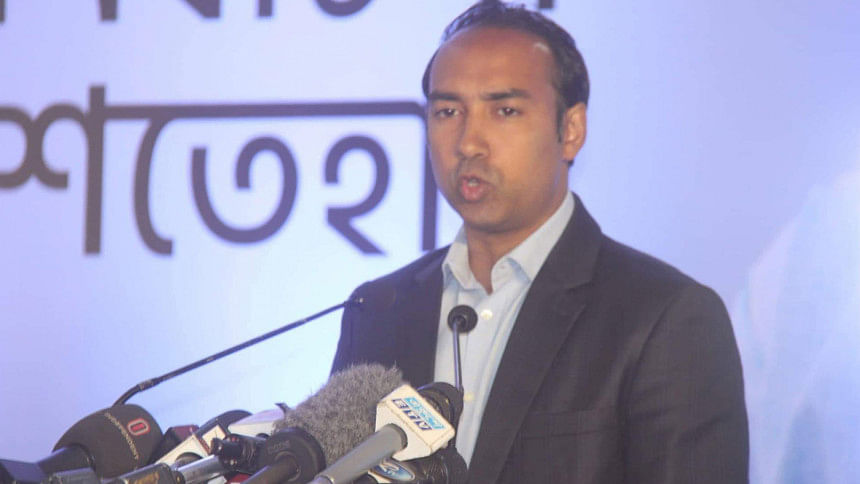 Tabith Awal, BNP-nominated candidate for the Dhaka North City Corporation (DNCC) mayoral election, today declared his manifesto -- giving priority to developing Dhaka as an "intelligent city".
He will also focus on tackling the mosquito menace, curbing air pollution and working on better traffic management.
The manifesto was unveiled at a press conference at Emmanuelle's Banquet Hall in Gulshan, Dhaka today.
The mayoral candidate unveiled his 95-point manifesto, which was categorised under 19 sections.
In his manifesto, he also highlighted the importance of improving public transport and waste management.
Responding to a question on whether he will be able to implement the manifesto by staying on the opposition side, Tabith said he would, given that the people of the city are by his side.
BNP Secretary General Mirza Fakhrul Islam Alamgir, Jatiya Samajtantrik Dal President ASM Abdur Rab, Nagarik Oikya Convener Mahmudur Rahman Manna and Gonoshasthaya Kendra founder Dr Zafrullah Chowdhury, among others, were also present.