Elections failed badly due to EVMs: Ishraque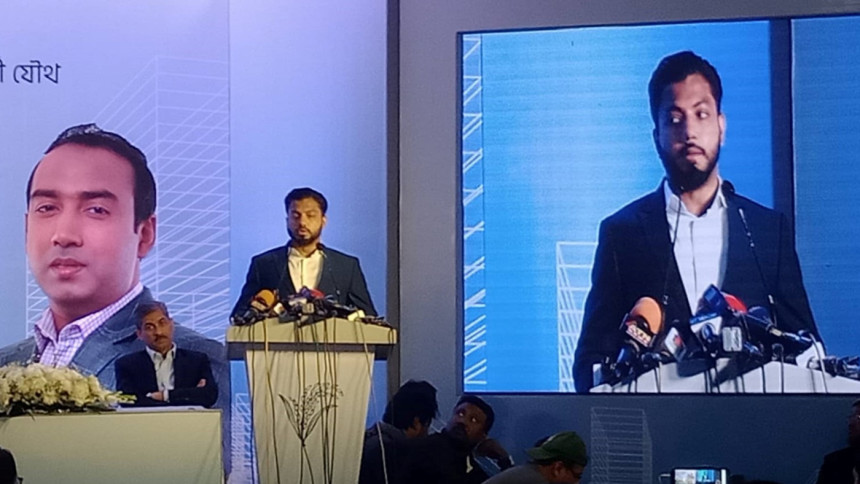 The elections failed badly due to EVMs (electronic voting machines), the paddy sheaf symbol was not even included in many of the machines, Ishraque Hossain alleged.
Nominated by BNP, Ishraque lost the mayor post of Dhaka South City Corporation by 188,083 votes to Sheikh Fazle Noor Taposh, the AL mayor candidate.
Addressing a press conference this morning, he apologised for failing to keep his promise of ensuring a safe environment for voters. "Voters were unjustly treated. Instead of arranging a fair election for the people, they [the government] disappointed us by rigging votes," he said.
Tabith Awal, who contested as BNP's mayoral runner in Dhaka North City Corporation, also spoke at the press briefing held at Dhaka's Emmanuelle's Convention Center.
"The results were fabricated. Those in power did not let the voters come to the centres. We had to wait till 4:00am to get the results but the Awami League backed candidates met the prime minister at 9:00pm and announced themselves as the mayors," he said.
"It proves that a free and fair election can never be held under the present government and the Election Commission," said Tabith, who lost the contest by 183,050 votes to AL mayor candidate Atiqul Islam.
"If someone can be put behind bars for beating police, then why the perpetrators of the attacks on journalists will be on the loose?
"Voters were not allowed to enter the centres following orders of senior AL leaders. They made their activists stand in lines and that's how they tried to control the centres," he added.