People's money being looted: Ershad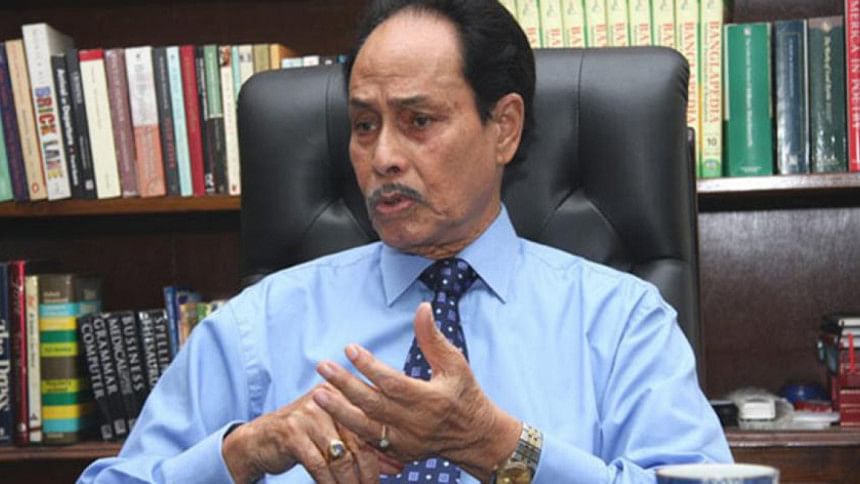 Jatiya Party Chairman HM Ershad today observed that the money of the general people of the country is being looted indiscriminately.
"During the Jatiya Party rule, there was no such incident of looting from any state-owned or private banks in Bangladesh," he said.
Mentioning the recent scams surrounding Bangladesh Bank, Sonali Bank and Janata Bank, the JP chief alleged that some Tk 30,000 crore was looted from the Bangladesh Bank and "the culprits are not being tried as they are the relatives of the government."
Ershad was addressing a biennial conference of Manikganj unit of Jatiya Party this afternoon.
The leaders of Awami League are worried about the elections as recent polls tarnished the government's image, he alleged, adding that they "snatched" votes rigging during the polls.