People want to see Khaleda in power: Fakhrul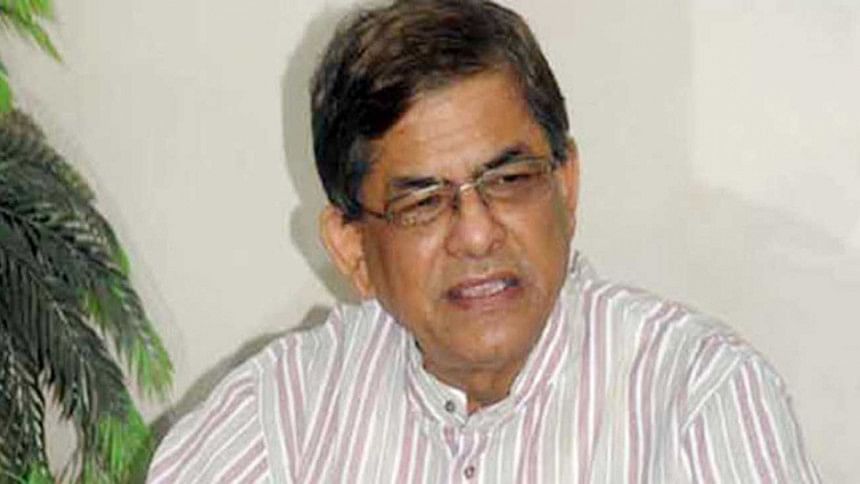 Alleging mass corruption and misdeeds of the ruling Awami League, BNP Secretary General Mirza Fakhrul Islam Alamgir today claimed that people want to see a change in power.
"An intolerable situation is prevailing in the country. Under this circumstance, people want change and to see Khaleda Zia as prime minister again," Fakhrul said at a programme.
He was speaking at the launching of BNP's recruitment drive at Bhasani Bhaban in Dhaka.
Calling upon his party men to campaign at grassroots level, Fakhrul said people will respond if party men visit door to door to propagate BNP's ideology based on its founder Ziaur Rahman.
BNP is telling frequently that it wants to participate in the election but it will have to be held under the supervision of a supportive government, Fakhrul said.
The BNP leader also called upon the countrymen to wake up press for the demand for holding the next general election in a credible manner.