People do not have right to vote: Fakhrul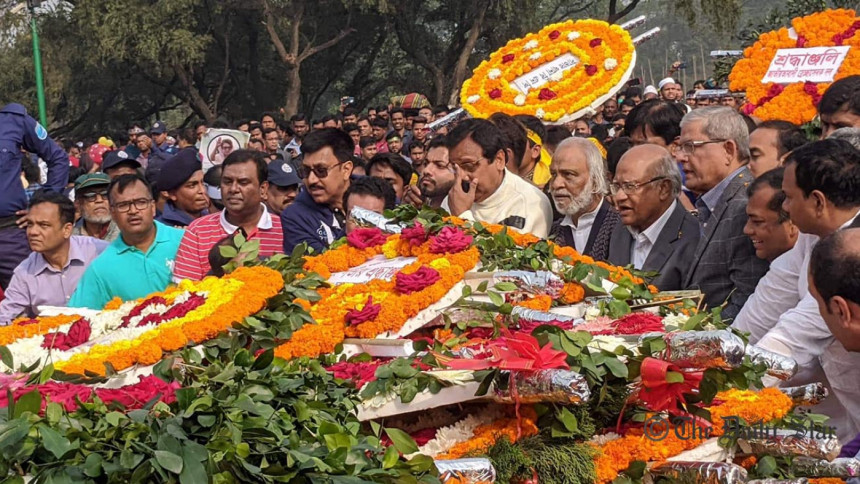 BNP Secretary General Mirza Fakhrul Islam Alamgir today alleged that people do not have the right to vote in the country.
The spirit of liberation war was to establish a democratic society but unfortunately, the democracy has completely disappeared from the country 49 years after the liberation war, Fakhrul said.
Fakhrul was talking to journalists this morning after placing wreaths at the National Memorial in Savar to pay tributes to the martyrs of the Liberation War marking the 49th Victory Day.
Fakhrul vowed to restore democracy by uniting people through the sprit of liberation and free from BNP Chairperson Khaleda Zia from jail.
Khaleda Zia was elected prime minister for three times but she was kept in jail mercilessly and oppressively, he said.
BNP Standing Committee Members Khandakar Mosharraf Hossain and Abdul Moyeen Khan and party joint secretary general Khairul Kabir Khokon, among others, were present at that time.