Fakhrul, Abbas 'picked up by detectives', says BNP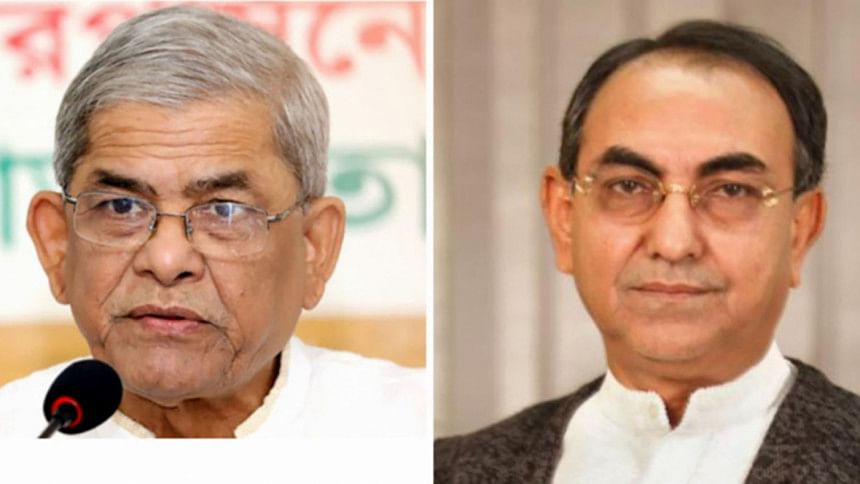 Plainclothes men identifying themselves as law enforcers picked up BNP Secretary General Mirza Fakhrul Islam Alamgir and Standing Committee member Mirza Abbas from their homes in Dhaka early today, claims the BNP.
Sayrul Kabir Khan, member of the BNP's Media Cell, said a team of the Detective Branch of Police went to Fakhrul's Uttara house and picked him up around 3:00 am.
"The DB police picked up the secretary general around 3:00am from his home," Sayrul told The Daily Star.
Meanwhile, Abbas was detained from his Shahjahanpur home in Dhaka, added the member of the BNP Media Cell.
No official of the DB police could be reached for confirmation.