Fakhrul's daughter Shamaruh Mirza "Australian of the Year"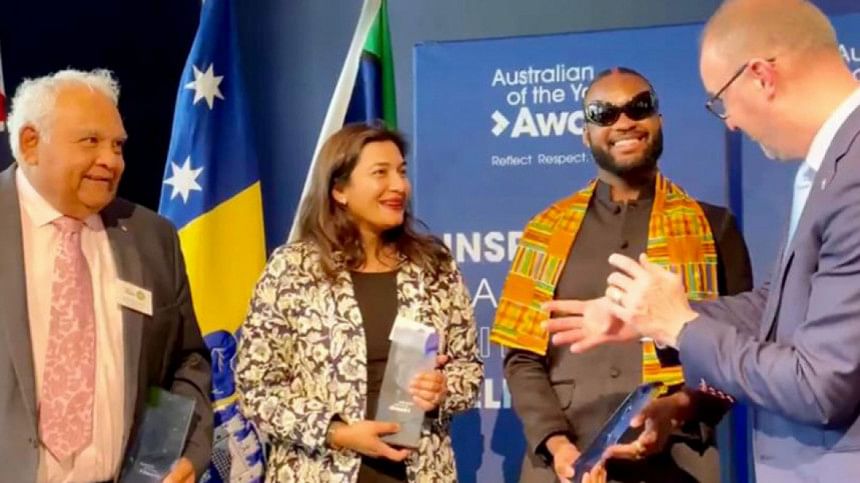 Dr Shamaruh Mirza, daughter of BNP Secretary General Mirza Fakhrul Islam Alamgir, has been honoured with Australia's most prestigious – "Australian of the Year" -- award.
The award was handed over at National Gallery of Australia around 11am local time today (November 9, 2022).
Last year's winner Luke Ferguson and ACT Chief Minister Andrew Barr handed over the award to Shamaruh.
Dr Shamaruh told The Daily Star over phone that, "It's not like that I alone have gotten the award. Our organisation 'SiTara's Story' and everyone associated with it received the award. This honour is also for the people of Bangladesh."
"I think such a big achievement adds to our responsibility and reminds us that we have a lot more to do," she said.
Shamaruh Mirza is a medical scientist. Since 2006, she has been living in Canberra, the capital of Australia.
The "Australian of the Year Award" is a programme of the National Australia Day Council. The nation presents this award each year to recognise the services and achievements of well-known Australians who serve as role models for all citizens. They challenge themselves to help develop an inclusive, resilient Australia, and they serve as an inspiration for the country through their achievements.
The "Best Australians of the Year" are chosen from 32 states and territories by the National Australia Day Council Board. On the eve of Australia Day in Canberra, the names of national award recipients were announced to end this year's prestigious event.