No politics over CJ's sickness, law minister urges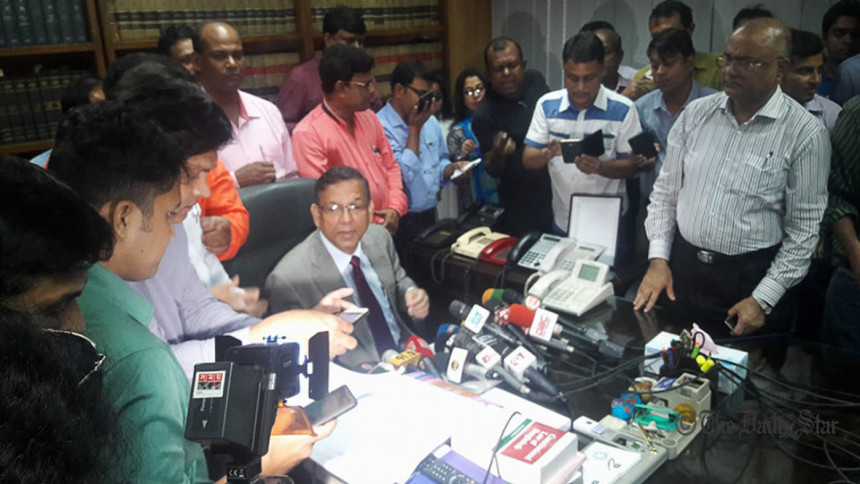 Law Minister Anisul Huq today urged all to refrain from politics over the sickness of Chief Justice Surendra Kumar Sinha, whose

month-long leave has sparked debate

.
"He is sick. There is nothing here to politicise," the law minister, who yesterday explained the reason for leave to be cancer ailment, said in a briefing at his office today.
"As far as I know the doctor went to see him at his residence yesterday. I am in contact with the doctor. When the doctor allows, I will visit the chief justice," he said.
READ MORE: Chief justice goes on a month's leave
The law minister read out the letter of leave which was written to the president by the chief justice. He outright rejected with an "absolutely not" when asked if the chief justice was under house arrest.
BNP and like-minded quarters are alleging that the chief justice has been sent on forced leave ahead of retirement in January following ruling quarter's outrage over verdict of the 16th amendment to the constitution.
Referring to BNP and all, the law minister said: "Let us pray for his recovery, and that is what we can do, and what we should do".