Gowher Rizvi meets chief justice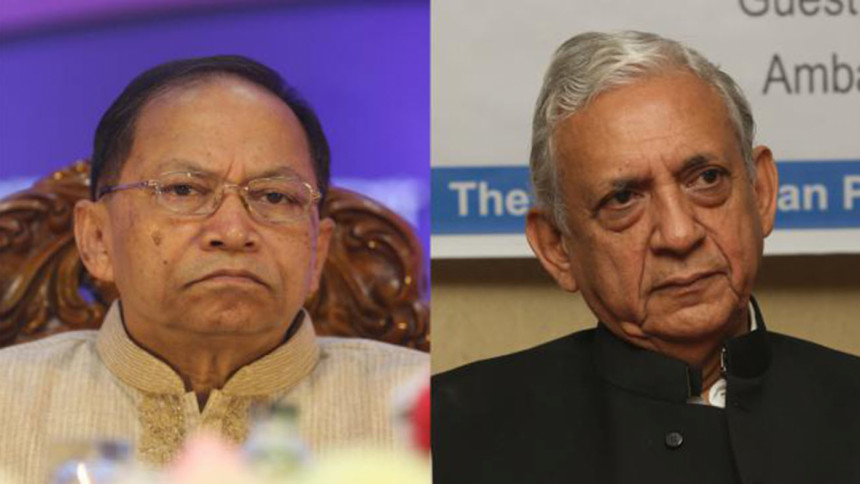 Prime minister's International Affairs Adviser Dr Gowher Rizvi met Chief Justice Surendra Kumar Sinha today.
Dr Gowher went to the residence of the chief justice in the capital around 11:00am, a police official requesting anonymity told The Daily Star.
They held a meeting for over an hour, the police official said.
However, further details could not be known.
Yesterday, Law Minister Anisul Huq visited Chief Justice Sinha, who went on a month's leave on Tuesday on health grounds, at his residence.
The minister said the CJ was taking rest. Asked whether Justice Sinha was going abroad, he said he did not discuss the issue with the CJ.
Earlier, the law minister had said the CJ went on leave for treatment as he had cancer.
BNP on Wednesday alleged that the chief justice was sent on forced leave.
Chief Justice Sinha came in limelight after the Appellate Division of the Supreme Court annulled the 16th amendment to the constitution that scrapped authorities of the parliament to impeach judges for their misconduct or incapacity.