HC extends Khaleda's bail in defamation cases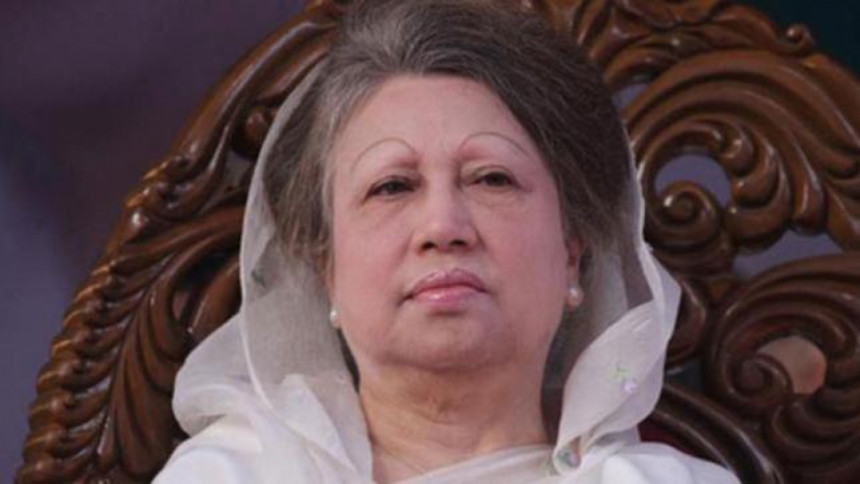 The High Court (HC) today extended for one year its earlier order that granted bail to BNP chairperson Khaleda Zia in two separate defamation cases filed in Narail and Dhaka.
The cases were filed for making derogatory comments against the number of martyrs of the country's Liberation War and Bangabandhu Sheikh Mujibur Rahman.
Today, the HC bench of Justice Muhammad Abdul Hafiz and Justice Mohiuddin Shamim passed the order after hearing two separate petitions filed by Khaleda Zia seeking extension of her bail in the cases.
Earlier on August 13 and 14, the HC granted a 6-month bail to Khaleda Zia in the cases respectively.
Khaleda Zia cannot get release from jail following the HC order since she is arrested in few other cases.