Titash's Death: Tk 3 crore in compensation sought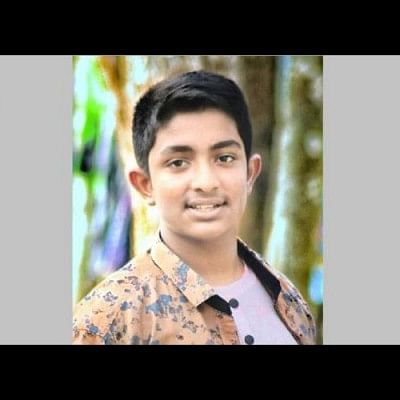 A writ petition filed with the High Court yesterday sought directives to give TK 3 crore compensation to the family of Titash Ghosh, who died in an ambulance on a ferry on the way to Dhaka on Thursday.
The ferry, on which the ambulance carrying Titash was on, delayed loading vehicles for three hours while waiting for a joint secretary.
Ferry authorities said they were waiting for the arrival of Md Abdus Sabur Mondal, the head of Digital Service and Public Service Innovation Cluster and E-Service Implementation Specialist of the Access to Information (a2i) Programme at the Prime Minister's Office.
Contacted, Abdus Sabur said he did not know that a critically injured patient was kept waiting. "Such an act is unacceptable," he said. 
Rights organisation Legal Support and People's Rights submitted the petition, which also requested the HC to direct the authorities concerned to take steps so that ferries prioritise ambulances carrying critical patients.
In the petition, the organistaion appealed to the HC to order the shipping secretary to conduct an inquiry into the incident and to ask the authorities to take appropriate legal action against those responsible.
Advocate Zahir Uddin Limon, chairman of Legal Support and People's Rights, told The Daily Star that the HC may hold hearing on the writ petition today.
Thirteen-year-old Titash Ghosh, a student of Kalia Pilot Secondary School in Narail, was critically injured in a motorbike accident in the district on July 24.
A day later, doctors of a local hospital referred him to Dhaka Medical College Hospital (DMCH) for an emergency operation.
The family, along with the 13-year-old, were traveling to Dhaka in an ambulance, which arrived at the Kathalbari Ferry Terminal in Munshiganj around 8:00pm on July 25.
A ferry called "Ferry Cumilla" was reportedly already at the pontoon, which had its gate closed and was not loading vehicles.
The family learnt that the ferry would be late as it was waiting for the government official.
The ambulance was stuck on the pontoon and could not reverse or shift to another because of the queue of vehicles in front and behind it.
The ferry started loading vehicles around 10:20pm when the authorities learnt that the government official was close by.
Around 11:00pm, the official arrived and the ferry started moving. 
Titash died on the ferry, family sources said.