Gatco graft case: Khaleda asked to appear before court Jan 16
Hearing on charge framing against the BNP chief same day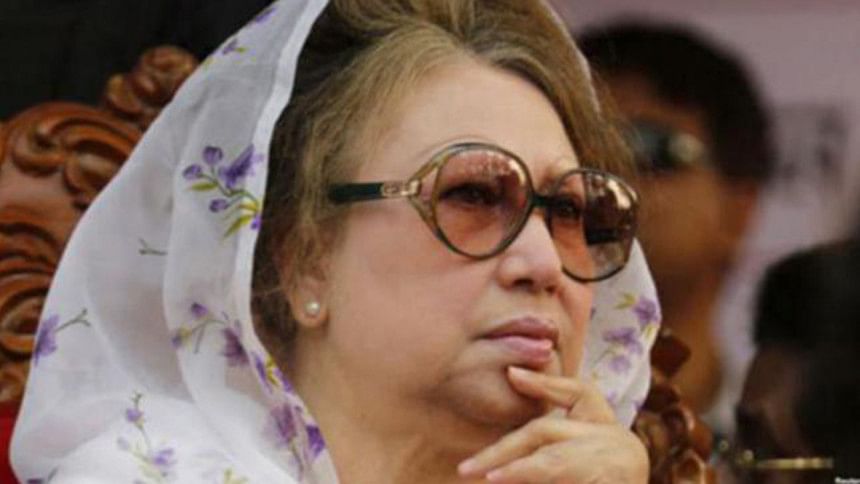 A Dhaka court today asked BNP Chairperson Khaleda Zia and 16 others to appear before it on January 16 in connection with the Gatco corruption case as it got High Court orders regarding vacation of the stay order on behalf of several accused in the case.
Judge Abu Syed Diljar Hossain of the Special Judge Court 3 passed the order.
The court also fixed the same date for hearing on charge framing against Khaleda and others in the case.
Earlier in the case, Anti-Corruption Commission (ACC) public prosecutor Mosharraf Hossain Kajol submitted a petition for producing Khaleda Zia, now on bail in the case, before the court.
After hearing, the court granted the petition.
The ACC filed the case with Tejgaon Police Station on September 2, 2007 against Khaleda, Galib, Tanveer and 10 others, on charges of corruption in awarding the contract for container management at inland container depots in Dhaka and Chattogram to Global Agro Trade (Pvt) Co Ltd (Gatco), causing a loss of over Tk 1,000 crore to the state exchequer, Deputy Attorney General AKM Amin Uddin Manik told The Daily Star.