Fakhrul made BNP secy gen, Rizvi promoted
Six years after shouldering the responsibility of acting secretary general, Mirza Fakhrul Islam Alamgir has been made a full functioning secretary general of BNP.
The party's spokesperson Ruhul Kabir Rizvi Ahmed made the announcement today at a press conference in Nayapaltan, 11 days after BNP held its long-awaited council.
Rizvi himself has been promoted to the rank of senior joint secretary general, from the previous post of joint secretary general. Mizanur Rahman Sinha has been made BNP's treasurer.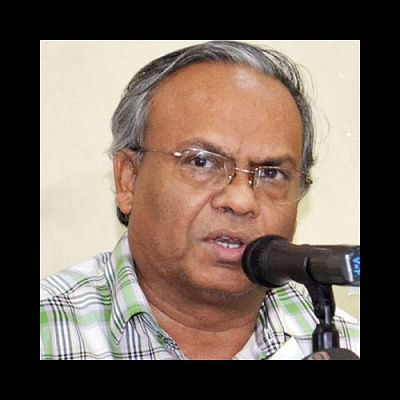 Mirza Fakhrul, now 67 years of age and a politician since his student life, has been BNP's acting secretary general since the passing away of Khandaker Delwar Hossain in 2011.
BNP Chairperson Khaleda Zia, who was re-elected uncontested through the party's council held on March 19, made the appointment after the polls councillors delegated due authority to him.
Now, graudally the BNP chairperson will form the party's standing committee – the highest policy making body – and other committees including the central committee.
Both Fakhrul and Rizvi had to endure jail time during this and the last term of the Awami League government. Near about 70 lawsuits were filed against Fakhrul alone.