BNP delegation meets Bernicat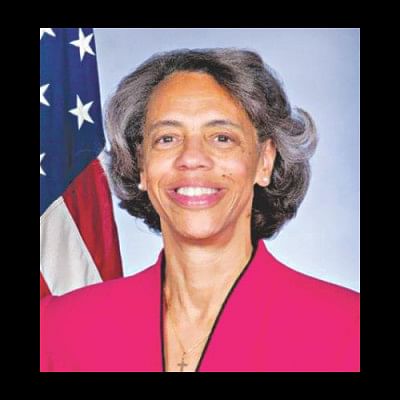 A BNP delegation met with US Ambassador Marcia Bernicat at her residence in the capital this morning and dicussed the country's current political situation.
A six-member delegation led by BNP standing committee member Abdul Moeen Khan sat with Bernicat around 7:30am, party sources said.
The meeting continued for two and a half hours, the sources said.
The other delegation members are party's standing committee member Nazrul Islam Khan, BNP Chairperson Khaleda Zia's advisers Sabih Uddin Ahmed, Reaz Rahman and Amir Khasru Mahmud Chowdhury and Enam Ahmed Chowdhury.
During the meeting that ended around 10:00am, the delegation sought cooperation from USA for holding the next general election in a free, faire and inclusive manner, the sources said.
Seeking anonymity, a top BNP leader, who was present there during the discussion, expressed his inability to share any information. "Since it was a closed door meeting, we have instruction from the party high command not to share anything about the meeting," he said.
Contacted, Nazrul Islam told The Daily Star over phone that it was a formal meeting where various issues including politics were discussed.