B Chowdhury writes to PM for dialogue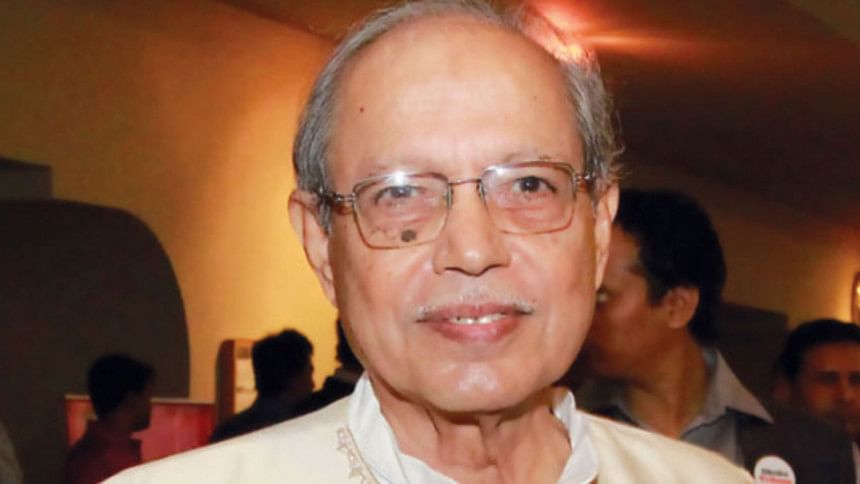 Bikalpa Dhara Bangladesh (BDB) President Dr AQM Badruddoza Chowdhury today wrote to Prime Minister Sheikh Hasina, also president of ruling Awami League, for a dialogue for holding the upcoming general election in a free, fair and inclusive manner.
BDB Presidium Member Abdur Rouf Mannan and its Organising Secretary Omar Faruk, along with the letter, went to Sheikh Hasina's Dhanmondi political office around 6:00pm and handed it over to AL General Secretary Obaidul Quader, according to a press release of the party.
Another similar letter was also handed over to AL General Secretary Obaidul Quader addressed to him as the recipient. 
Earlier at a meeting, BDB presidium members welcomed the prime minister's response to political parties' proposal for engaging in dialogue and expressed their desire to hold talks with her (Hasina).
During a meeting of the party's presidium members, Dr Badruddoza Chowdhury, also a former president, welcomed Prime Minister Sheikh Hasina for her willingness to sit for such dialogue with the opposition political parties ahead of the upcoming general election, the release read.
Following decision of the presidiums' meeting, B Chowdhury sent the letter to the PM.
WHAT IS WRITTEN IN B CHOWDHURY'S LETTER?
"We have become happy as you (PM) gave a nod for dialogue to solve the election-related feud. We are extending thanks to you from our heart," Badruddoza Chowdhury wrote in the letter.
"We are very pleased to notice that there is no alternative of dialogue to solve any political impasse which was one of our most important demands and you have accepted it," he also said.
"We will be glad if you invite us to join a dialogue with you at your convenient time. We believe it is possible to resolve all the problems through talks," the BDB president added.
On Sunday, Dr Kamal Hossain, on behalf of Jatiya Oikyafront, sent a letter to Prime Minister Sheikh Hasina urging her to hold a dialogue over the upcoming national election.
In response to the letter, Sheikh Hasina sent a letter to Dr Kamal and invited the Oikyafront leaders to join the dialogue at Gono Bhaban around 7:00pm on Thursday.