Badruddoza writes to president for dialogue
BDB secretary also writes CEC for meeting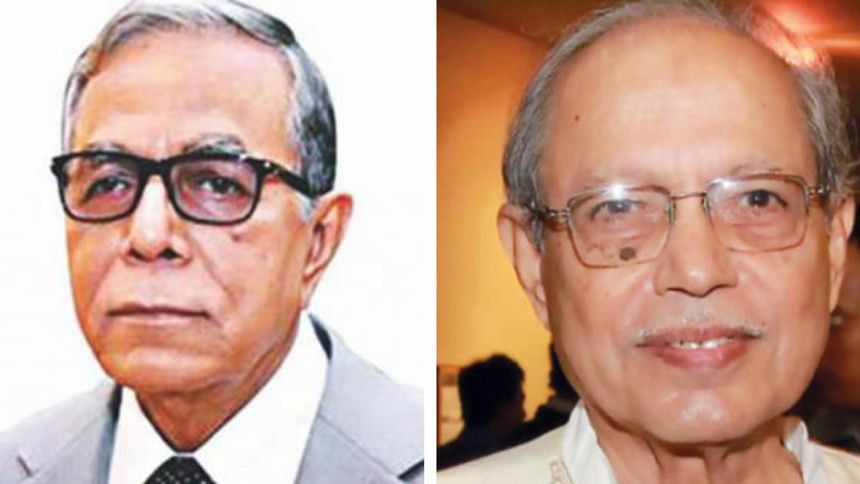 Juktofront Chairman and Bikalpa Dhara Bangladesh (BDB) President Dr AQM Badruddoza Chowdhury today wrote to President Abdul Hamid for a dialogue for holding the upcoming general election in a free and fair manner.
"Leaders of the Juktofront are eager to talk with you regarding some important issues" Badruddoza, also a former president, wrote in the letter that reached Bangabhaban around 10:00am, BDB sources said.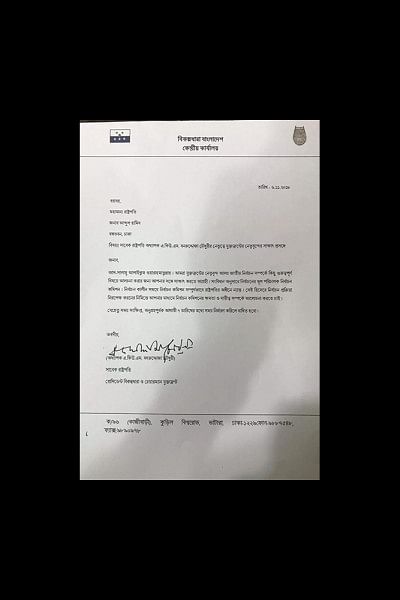 "According to the constitution, Election Commission is the main conductor of the election and president has the sole authority over the EC. That's why we want to discuss the Election Commission's strength and responsibilities via you for holding a free and fair election," the letter added.
He also urged the president to fix the date for the dialogue by tomorrow as "time is very short".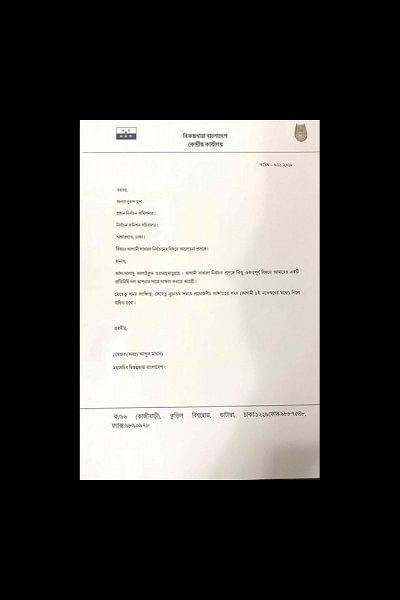 Meanwhile, BDB secretary Maj (retd) Abdul Mannan sent a letter to Chief Election Commissioner (CEC) KM Nurul Huda requesting him to sit with the alliance leaders before November 9 for holding talks over the issues regarding the upcoming general election. The letter was handed over to Nurul Huda by BDB's Organisational Secretary Barrister Omar Faruk.
In response to the letter, EC invites Juktofront for the dialogue at 4:00pm today.
WHAT DID BADRUDDOZA SAY AFTER TALKS WITH PM?
Prime Minister Sheikh Hasina held talks with Bikalpadhara at the Gono Bhaban on November 2 following Badruddoza's letter to her on the day before seeking dialogue with the AL.
Following the three-hour dialogue, Badruddoza, who had placed the seven-point demand, said the talks with the 14-party alliance was fruitful as Hasina agreed to most of their demands in principle.
The former president, however, said the PM did not agree to their demand for formation of a national or polls-time government. "But she said the election-time government will be neutral."
"The prime minister has positively responded to our demands for holding a fair election," he told a press conference at his Baridhara residence last night after the dialogue.
He said the PM assured them that a level-playing field would be ensured for all political parties for the election.
The BDB chief mentioned that the PM agreed with them that all government officials and employees, who will be directly or indirectly involved in the election process, would remain under the EC.
About army deployment during the polls, he said the PM told them that army personnel would be deployed at the upazila level as a striking force.
The Juktafront chief said the PM assured them that she would talk to the president about their objection to the use of Electronic Voting Machines (EVM) in the election.