Why Mainul should not be hospitalised in Dhaka
HC asks government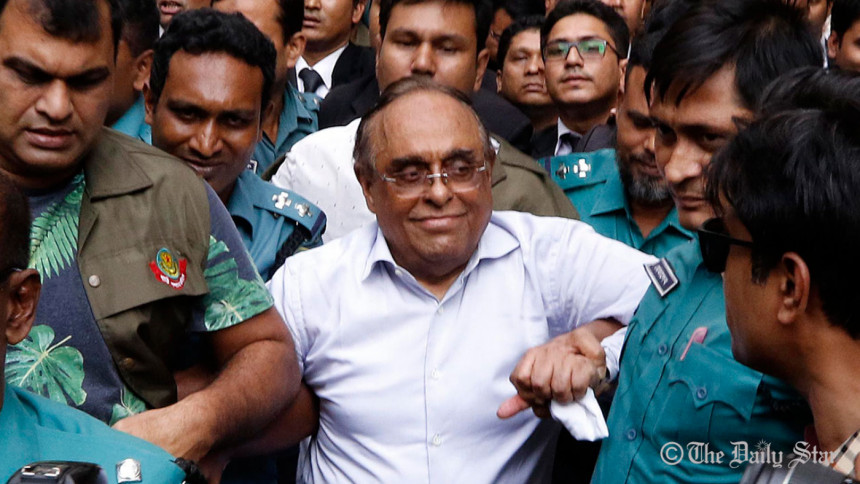 The High Court yesterday issued a rule asking the government to explain in a week why it should not be directed to admit Barrister Mainul Hosein in a hospital in Dhaka.
The bench of Justice Syed Refaat Ahmed and Justice Md Iqbal Kabir issued the rule after reviewing Mainul's medical reports.
Read more: HC seeks Mainul's medical report
Earlier on November 2, Mainul's wife Saju Hosein filed a writ petition seeking an order on the government to admit Mainul to a specialised hospital in Dhaka, citing he was physically ill.
On November 8, HC directed Rangpur Medical College Hospital to conduct Mainul's medical checkup. The tests were conducted on Saturday and according to reports he is physically sound.
Barrister Mainul was arrested on October 22 in a case filed for defaming journalist Masuda Bhatti on a television talk-show.