HC seeks Mainul's medical report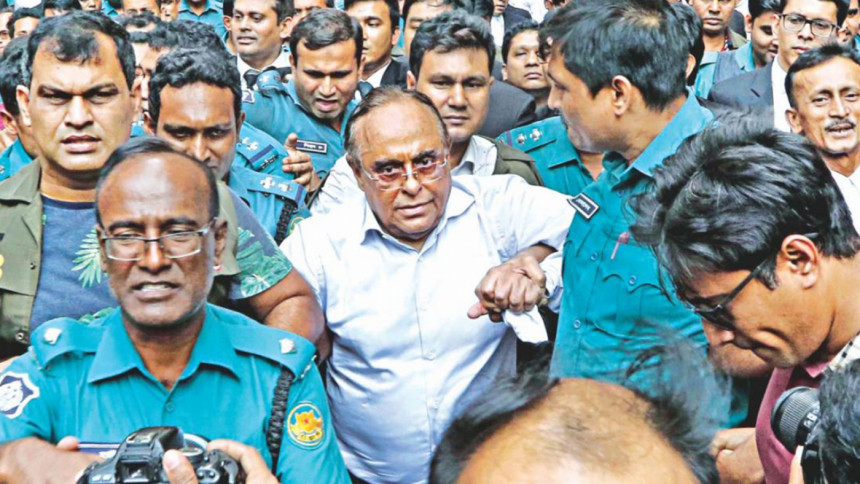 The High Court (HC) yesterday asked Rangpur Medical College Hospital (RMCH) to conduct a medical check-up on Barrister Mainul Hosein and submit the report by Sunday.
The court also ordered the local chief judicial magistrate and deputy inspector general of police of Rangpur range to supervise the process, Advocate M Masud Rana, Mainul's lawyer said.
The bench of Justice Syed Refaat Ahmed and Justice Md Iqbal Kabir issued the order after hearing two writ petitions filed by Mainul's wife Saju Hossain on November 2.
In one petition, Saju sought an HC order on the authorities to admit Mainul to a specialised hospital in Dhaka, saying he is suffering from heart, diabetes and kidney ailments, while in another she challenged government's "failure" and "inaction" to provide adequate security to him.