Barrister Mainul Hosein secures HC bail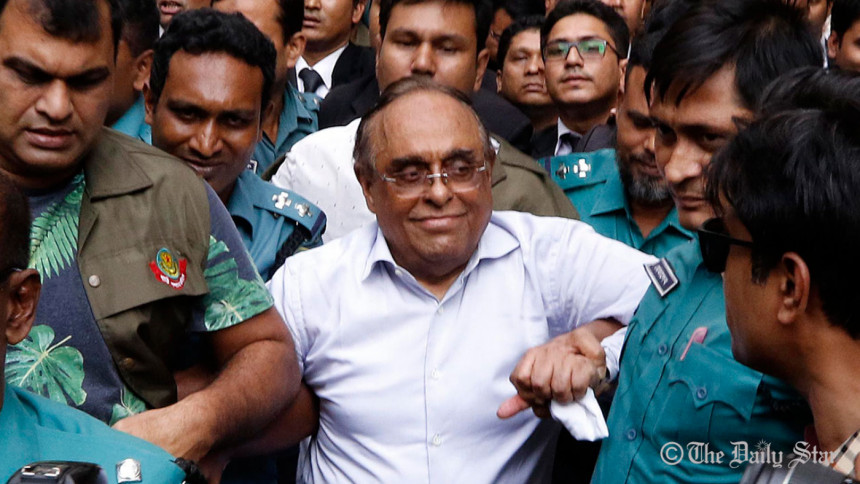 The High Court yesterday granted six months' bail to Barrister Mainul Hosein in a case filed under Digital Security Act for defaming journalist Masuda Bhatti during a live television talk-show on October 16.
The bench of Justice Md Rezaul Haque and Justice Zafar Ahmed passed the order after hearing a petition filed by Mainul seeking bail in the case.
Following the HC order, Barrister Mainul will get released from jail, unless shown arrested in any other case, his lawyer Advocate Mashud Rana told The Daily Star.
On October 24, Sumona Akhter Lily, Awami League's youth and sports sub-committee member, filed the case against Mainul with Dhaka Cyber Tribunal Judge Ash-Shams Jaglul Hussein under sections 25 (2) and 29 of the Digital Security Act.
Earlier, on October 22, detectives arrested the former caretaker government adviser in the capital in connection with the defamation case filed in Rangpur.