SC asks Nazmul Huda to surrender in bribery case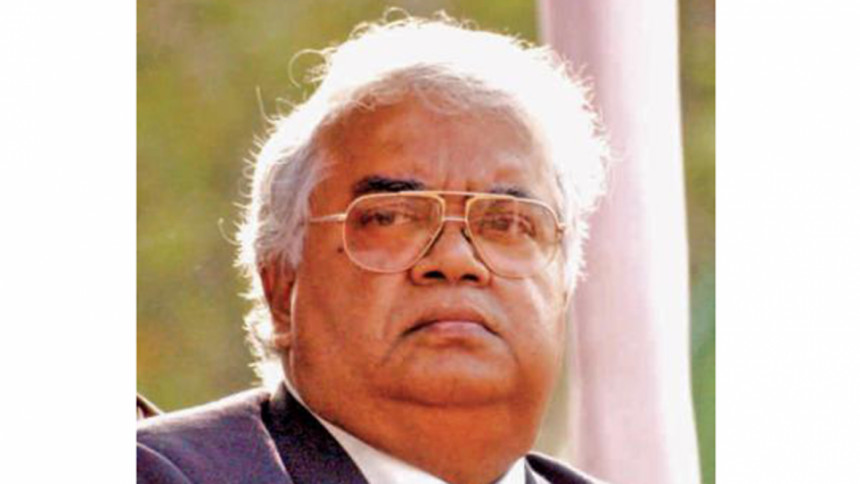 In the petition, Nazmul Huda prayed to the apex court to allow him to file an appeal with this court against a High Court verdict without surrendering to the lower court.
A five-member bench of the Appellate Division Court headed by Justice Md Abdul Wahhab Miah who is performing functions of the chief justice rejected Huda's petition of Nazmul Huda as it was not moved properly.
Huda's advocate on record, Nahid Sultana told the Supreme Court that her client instructed her not to proceed with the petition.
He prayed to the apex court to reject the petition considering that it was not pressed before it for hearing.
The Anti-Corruption Commission's lawyer Advocate Khurshid Alam Khan told The Daily Star that Huda must surrender to the trial court in the bribery case involving Tk 2.4 crore following the Supreme Court order.
The High Court on November 8 commuted the jail term of former BNP communication minister Nazmul Huda to four years from seven years in the case filed during the regime of the military backed caretaker government, the lawyer said.
The High Court is yet to release the full text of the order, he added.
The ACC on March 21, 2007 filed the case with Dhanmondi Police Station alleging that Huda took Tk 2.40 crore as bribe from a businessman, Mir Zahir Hossain, at different times, in exchange for awarding him five government contracts for construction works, including road renovations worth about Tk 30 crore.