PM to attend 18th NAM Summit in Baku Oct 25-26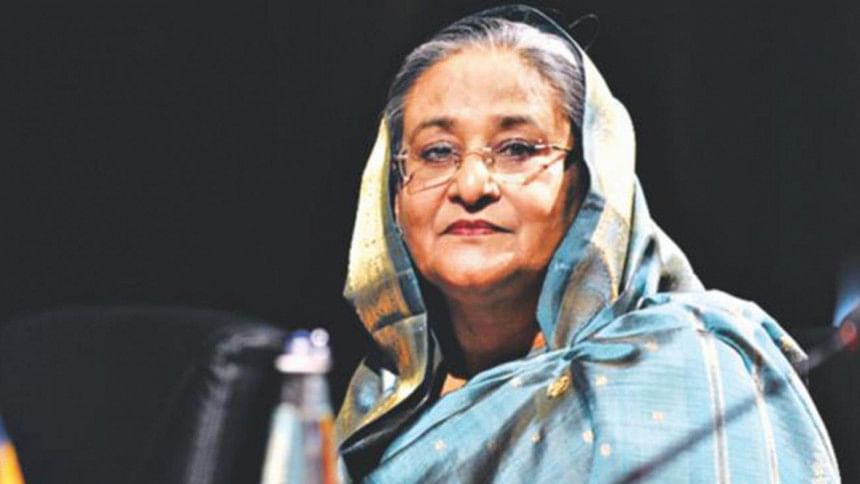 Prime Minister Sheikh Hasina will attend the 18th Summit of the Non-Aligned Movement (NAM) to be held on October 25-26 in Baku, Azerbaijan.
Foreign Minister Dr AK Abdul Momen has confirmed the prime minister's participation at the Summit of the Heads of State and Government.
The summit will be preceded by the preparatory senior officials meeting on October 21-22 and the preparatory ministerial meeting on October 23-24.
Foreign Minister Dr Momen will attend the ministerial meeting.     
Host Azerbaijan will formally take over the chairmanship of NAM for the next three years at the Baku Summit, said an official. 
NAM was founded during the collapse of the colonial system and the independence struggles of the peoples of Africa, Asia, Latin America and other regions of the world and at the height of the Cold War.
Its actions were a key factor in the decolonisation process, which later led to the attainment of freedom and independence by many countries and people and to the founding of tens of new sovereign states.
Throughout its history, the Movement of Non-Aligned Countries has played a fundamental role in the preservation of world peace and security.
The chairmanship of NAM will be built on three main priorities, among others increasing the effectiveness of the Movement to further enhance the reputation of the organisation on the global stage.
Other priorities are the promotion of the Bandung principles and the strengthening of the unity within the Movement.
NAM has 120 member-countries, 17 observer countries and 10 observer organisations.
NAM had its first summit in Belgrade, Yugoslavia in 1961.
Azerbaijan, located at the crossroads of Eastern Europe and Western Asia and populated by 10 million people, is a multi-ethnic and multi-religious country, where 96 percent of its citizens are Muslims.