When health(care) comes at a high price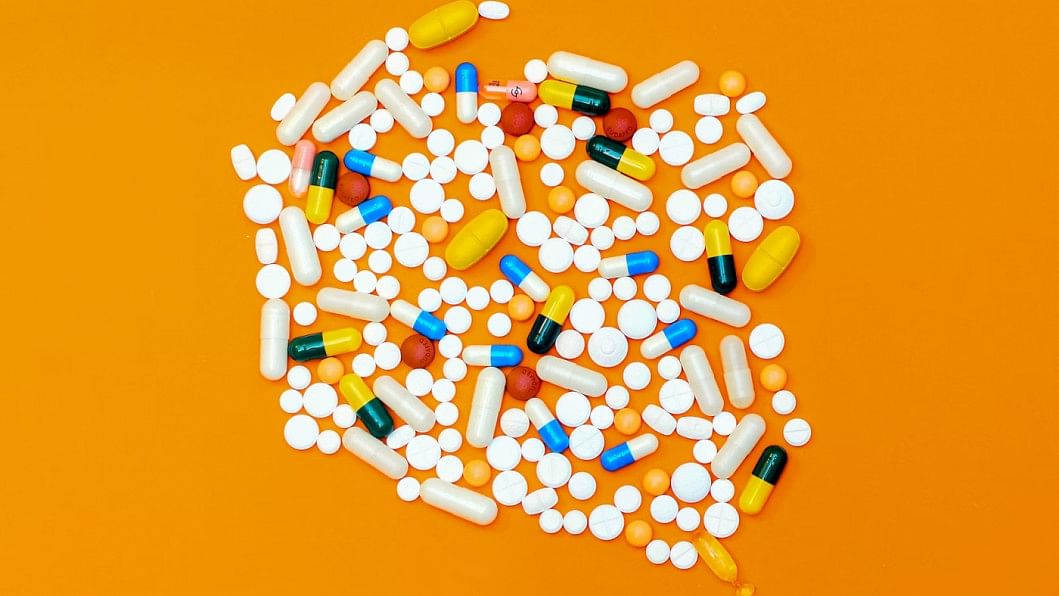 Out-of-pocket (OOP) healthcare expenditure in Bangladesh has been growing at a steady pace, despite the government's decade-old promise to bring it down to 32 percent by 2032. According to Bangladesh National Health Accounts (BNHA) 1997-2020 data, from 62 percent in 2012, OOP healthcare expenditure in Bangladesh rose to 68.5 percent in 2020, which comes out to be Tk 77,734 crore and is equal to 2.8 percent of the GDP. Concerningly, data from the World Health Organization (WHO) suggests that the figure was 74 percent.
Over 64 percent of this expenditure pie accounts for drugs, followed by lab fees (at 11.7 percent), and then doctors (at 10.8 percent). This indicates that primary healthcare is still not fully accessible for all. A 2021 report from the Health Economics Unit of the Ministry of Health and Family Welfare suggested that around 16.4 percent of patients did not – or could not – choose to avail healthcare services despite needing them, as OOP expenditure as percentage of the total health expenditure continued to witness an upward trend.
Read in the context of the government budget on health, these figures give critical insights into the lack of understanding of lawmakers about the sufferings of the common people. While only 5.43 percent of the total budget for FY 2022-23 had been allocated for the health sector – a consistent move by policymakers of staying below the six percent threshold in health budget allocation, despite expert suggestions that this should be around 15 percent –, much of it is being focused in the secondary and tertiary sector, facilitating specialised treatment, and building hospitals and medical colleges.
But, with inflation rising and the purchasing power of people coming under significant stress, it is primary healthcare that the budget should be spent on. A WHO estimate suggested that in 2016, more than eight percent of Bangladeshis had to spend more than one-fourth of their income on healthcare. Given the current scenario, things are only going to get tougher for the general populace to meet their medical expenses.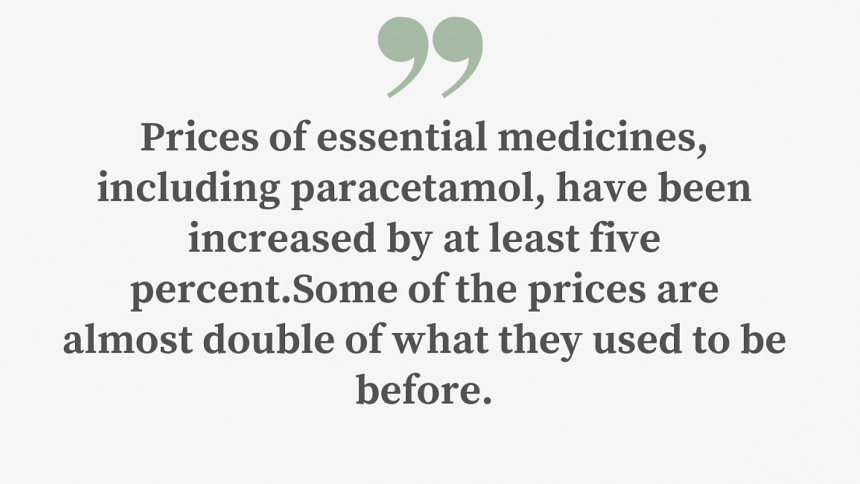 What is unfortunate is that unethical practices of pharmaceutical companies – of pushing their products into the market by rewarding doctors for prescribing them to the patients – is causing OOP healthcare expenditure to rise. Pharma company sales representatives are often spotted outside doctors' chambers, bearing "engagement packages," often monetary in nature, and/or high-value goods and services to encourage doctors to prescribe medicines from their respective companies to their patients. As a result, except for a few bigger healthcare facilities, most doctors prescribe specific brands of medicines.
Similarly, the pharmacies are also made offers by these companies, pushing patients to buy specific brands of medicines. And given that regulation is lax in this sector, pharma companies are also able to play around with the pricing.
While ordinary people are already having trouble availing much-needed medication due to the greedy nature of pharma companies, the government itself hiked the prices of 19 generic drugs from 53 brands last year, much to the shock of middle and lower-middle class consumers. Prices of essential medicines, including paracetamol, have been increased by at least five percent. Some of the prices are almost double of what they used to be before. For instance, one paracetamol tablet now costs Tk 1.20, while its price before the hike was Tk 0.70. And to add to that, pharma companies themselves have increased the prices of many medicines on multiple occasions. Increased costs of raw materials had been cited as the reason behind the price increase by the Directorate General of Drug Administration (DGDA). But given that people's consumption ability has decreased in recent years due to galloping inflation, was it really the right time to increase medicine prices?
Under the Drugs (Control) Ordinance, 1982, the "government may, by notification in the official gazette, fix the maximum price at which any medicine may be sold." This means that the government can set the maximum prices for all drugs. So why is it not intervening?
The differing prices of various tests at different healthcare facilities also bring into question the control of the government over the cost of such tests. From a simple CBC test to an MRI scan, the prices vary between healthcare facilities, brand names, and their locations. Why don't government agencies intervene and set a standard range within which everyone can afford these tests?
It is highly unfortunate that, while OOP healthcare expenditure is one of the highest in the region in Bangladesh, little is being done by the so-called regulators, policymakers, or the government to alleviate the sufferings of citizens.
It is high time authorities looked into the situation and made healthcare affordable for all. While increased budgetary allocation would be an essential component, its effective and exhaustive utilisation is also key. In the past, we have seen inadequate and misutilisation of even this meagre healthcare budget allocation. Regulators need to take a serious look into the misdeeds of the country's pharmaceutical companies and healthcare facilities, and take punitive actions, where required, so that they cannot exploit people's healthcare needs to make unethical and illegal gains. Access to affordable healthcare is a basic human right, and the relevant authorities should make sure that it is so in Bangladesh, too.
Tasneem Tayeb is a columnist for The Daily Star. Her Twitter handle is @tasneem_tayeb