Rhythms of change: Digital platforms elevating Bangladeshi music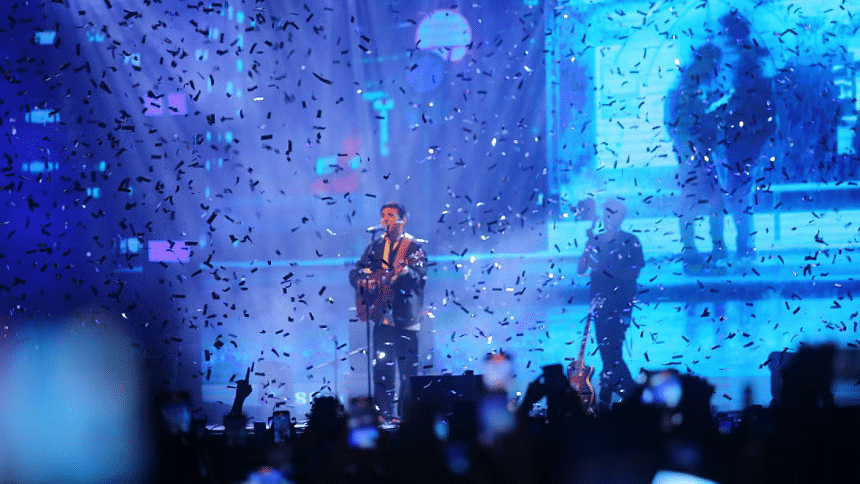 In a world driven by technology and connectivity, the music industry has undergone a seismic shift with the rise of digital platforms. Bangladesh, renowned for its vibrant musical heritage, has not been immune to this digital revolution. As digital musical platforms gain prominence, they are playing a transformative role in elevating Bangladeshi music to new heights – bridging the gap between artists and audiences, and shaping the future of the country's musical landscape.
Bangladesh's musical heritage is a tapestry woven with diverse threads of tradition, culture, and emotion. Over the years, certain genres and regional musical forms faced challenges in gaining recognition in the mainstream. However, the emergence of digital musical platforms have breathed new life into these invaluable musical treasures. By curating and presenting traditional folk, classical, and regional music, these platforms are rekindling a sense of pride and appreciation for Bangladesh's rich cultural legacy. Through digital archives and carefully curated playlists, the younger generation can now explore and cherish the timeless melodies that define the essence of their nation.
Historically, independent musicians in Bangladesh faced daunting obstacles in breaking into the mainstream music industry. The emergence of digital media has heralded a sort of democratisation of the music scene, giving independent artists unprecedented platforms to showcase their talents. These platforms enable artists to release their music to a global audience without the constraints of traditional record labels. As a result, musicians from various backgrounds and genres are finding their voices heard, resonating with music enthusiasts worldwide. This democratisation of music has not only transformed the careers of artists but has also enriched the diversity of music available to audiences.
The interconnected nature of digital platforms has fostered a culture of artistic collaboration and genre fusion. As artists from different musical backgrounds converge on these platforms, they find opportunities to blend traditional Bangladeshi music with contemporary elements, giving rise to fresh and innovative sounds. The fusion of diverse musical styles captivates audiences within the country and garners international recognition. These musical collaborations serve as a testament to the universality of music and its ability to transcend cultural boundaries.
Digital musical platforms have become potent tools of cultural diplomacy, projecting Bangladeshi music onto the global stage. Previously, geographical barriers limited the reach of Bangladeshi musicians beyond the country's borders. Today, thanks to the accessibility of digital platforms, local artists find themselves embraced by international audiences. Bangladeshi music is now celebrated as an ambassador of the nation's cultural heritage, promoting cross-cultural understanding and appreciation. This global recognition fosters pride among Bangladeshi artists and strengthens the nation's position on the global cultural map.
Digital musical platforms have emerged as valuable resources for aspiring musicians and enthusiasts seeking to deepen their understanding of music. These platforms empower individuals to hone their musical skills and learn from experienced professionals through online tutorials, workshops, and educational content. For young artists and students, digital platforms provide a wealth of learning opportunities that were previously difficult to access. This democratisation of knowledge is nurturing a new generation of talented musicians, ensuring the continuity of Bangladesh's musical heritage.
Despite the positive impact of digital musical platforms, challenges still persist. Ensuring fair compensation for artists in an age of digital piracy and streaming remains a pressing concern. Copyright infringement issues demand robust solutions to protect the intellectual property of musicians. Additionally, addressing the digital divide in Bangladesh is essential to ensure equitable access to these platforms, and empower artists from all corners of the country.
The digital era has opened unique opportunities for Bangladeshi music to thrive and resonate with audiences worldwide. Digital musical platforms are serving as catalysts for change, preserving cultural heritage, empowering independent artists, fostering artistic collaborations, and elevating Bangladeshi music to a global audience. As we embrace this digital transformation, let us recognise the immense potential of these platforms to shape the future of music in Bangladesh positively. By supporting the growth of digital musical ecosystems, nurturing young talents, and championing local artists – we can collectively ensure that Bangladeshi music continues to enchant and inspire generations to come.
Taslim Ahmed is a director at the American Marketing Association Toronto, and communication head of the Toronto Region Immigrant Employment Council.