Protecting our rights and freedoms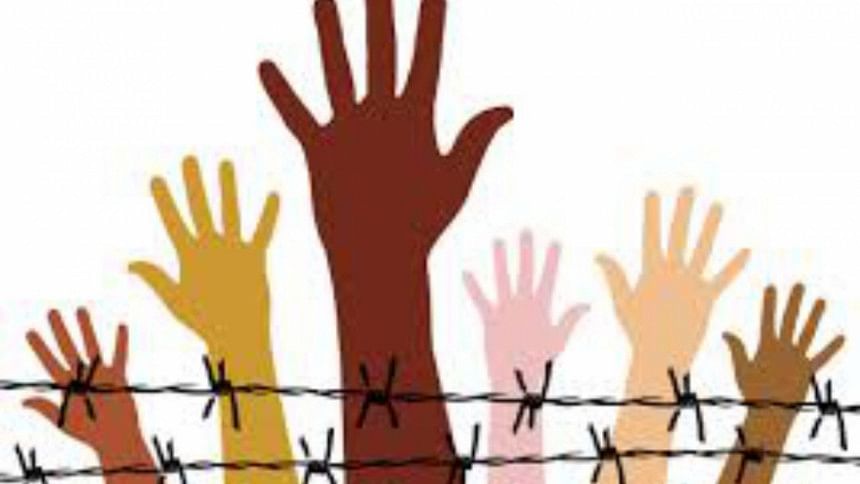 The people of Bangladesh recognise that their basic rights and freedoms—the very things people fought for during the independence struggle—are now being threatened by the powers that be.
The first and foremost of those rights is the right to free speech. People must have the right to speak freely, constrained only by very limited restrictions. Freedom of speech is not only a valued freedom in itself, but also essential to protect all our other freedoms. Without free speech, we lose the power to question and hold accountable those in authority, to ensure that the misuse of power is exposed and challenged.
The second is the right to communicate. The recent attempts to control the internet and restrict the operation of mobile networks and the social media are not just wrong but also reflect a failure to understand the true nature of these new technologies and innovations. Trying to "control" public opinion or stifle critical voices in this way just does not work.
The third is freedom from the arbitrary use of the power of the government to impose penalties or inflict pain on any citizen. The people have the right to be protected from arbitrary arrests, physical attacks, forced disappearances, threats and intimidation. It is alarming and totally unacceptable when the state apparatus is used for party political purposes.
The fourth is the right to justice. There must be a reliable, impartial and trusted institution for ordinary citizens to go to when all other avenues to obtain justice have failed. An independent judiciary must play this role in any country professing democratic ideals. It is essential that the legal system move quickly and decisively to correct any injustice.
The fifth is the people's right to be heard in the corridors of power. In such a large country this might seem impractical but the recent innovations in ICT now make it possible for ordinary citizens—not just the rich and the educated elite—to voice their opinions, ideas, complaints and aspirations to those they have voted to power. This is critically important if we are to ensure, in the immortal words of Abraham Lincoln, "A government of the people, by the people, for the people...."
Some individuals may have forgotten that the power they currently enjoy is rooted in the citizens of our country. The people gave this authority 10 years ago and no one should doubt for a moment that they have the power to take it back again. A free vote in a general election is the primary instrument of the power of the people. It is disturbing that free and fair elections are so feared by some in a country founded on democratic principles.
Dr Reza Kibria is an economist and a contestant for the 11th parliamentary election, to be held on December 30, as a candidate of Gonoforum and Jatiya Oikyafront.