Why internet access is not enough
Bangladesh has a long way to go in terms of digital literacy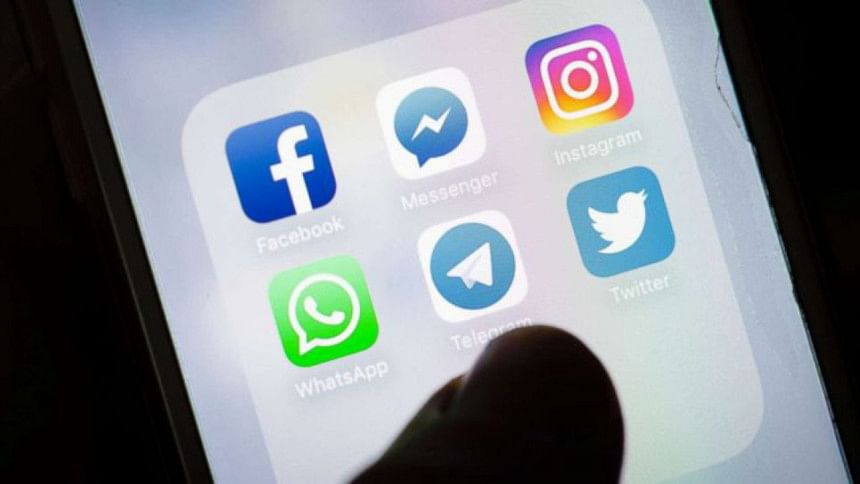 Bangladesh is now among the top five countries in Asia when it comes to internet usage, according to Internet World Stats, a website that compiles international population, travel, and internet market research statistics. The country has made leaps and bounds in terms of internet penetration in the last few decades. Over 80 million people have access to the internet today up from a measly 0.1 million in 2000. A great feat by all means.
While the phenomenal growth in internet access is indeed a cause for celebration, we need to ask ourselves what this actually translates to. While we often gloat about the heights that internet connectivity has reached in the country—and the government's efforts to bring rural pockets into the fold are indeed noteworthy—what does this mean in terms of economic development and social mobility for the population at large? We now live in an age where internet connectivity is a necessity. And this is the era of "digital citizens" where people are expected to possess the skills and knowledge to effectively use the internet and other digital technologies at their disposal to participate in society at large—including politics and government. The knowhow of proper ICT use goes beyond simply being able to surf through your Facebook feed. Which is why it is important to look at the state of digital literacy in the country before we bask in the glory of improved internet access.
Digital literacy, according to the American Library Association, is "the ability to use information and communication technologies to find, evaluate, create, and communicate information, requiring both cognitive and technical skills." This means being able to do something as simple as finding the information you're looking for or something more complicated such as fact-checking to identify fake news. Digital literacy, as its definition states, means having the necessary cognitive and technical skills to navigate swathes of information for a specific purpose. So where does this leave us?
Almost a year back, a heart-wrenching photo of an elderly woman wailing uncontrollably in front of her house which was burnt to ashes was doing the rounds in the media. Her house was one of many Hindu houses burnt to the ground by religious zealots in Horkoli Thakurpara village in Rangpur in late 2017. What triggered the mayhem? A man by the name of Tito Chandra Roy had supposedly made a demeaning Facebook post. Although Tito was later found to be living far away in Narayanganj for four years, and although even the police could not initially verify who the phone number associated with the Facebook account belonged to, the mob that had orchestrated the attacks were apparently "sure" of Tito's involvement. It should be mentioned that Tito later confessed under mysterious circumstances. The year before that, Nasirnagar in Brahmanbaria suffered a similar fate as angry mobs—furious over a Facebook post—attacked temples and vandalised idols and Hindu homes. Rasraj Das, the man who was purportedly responsible for the post, was later cleared by investigators of the charges of hurting religious sentiments.
At the heart of both these violent incidents against the Hindu minority was a Facebook post which soon became the talk of the town without a single person willing to at least verify the Facebook account or question those who were spreading the news (not that such kinds of violence can ever be justified). These large-scale communal attacks stemming from social media not too long ago are perfect examples of the dangers of a population having internet access without the necessary digital literacy.
Today, an overwhelming majority of internet users in Bangladesh are online on mobile devices. The number of internet subscribers has skyrocketed largely thanks to mobile telephony and the availability of cheap smartphones. Internet subscribers on mobile devices account for over 84 million users while those on Internet Service Providers (ISPs) and Public Switched Telephone Networks (PSTNs) comprise over five million (bdnews24.com). These numbers in fact reflect existing concerns about the productive use of the internet as a large section of internet users are not involved in income-generating or otherwise productive activities online. The statistics pertaining to social media and search engine usage in Bangladesh, according to StatCounter, a web traffic analysis tool that monitors visitors' behaviour on websites, back up this claim. As of September 2018, an astounding 89.04 percent of internet users in the country were on Facebook, 7.62 percent on YouTube, and a tiny 0.2 percent on Google. This is in no way reflective of the productive use of the internet.
The largely unproductive use of the internet in the country is problematic for many, many reasons. And one of its unwanted consequences has been social media's role in propagating cyber harassment. Social media is being used and abused as a tool of sexual harassment, stalking, and cyberbullying—and women are primarily bearing the brunt of such forms of cyber violence. Facebook for example has become the go-to platform for publicising demeaning remarks that amount to harassment against an actress or female political activist or TV anchor you don't like.
If we are to address the worrying state of digital literacy in the country, the point of departure must be education. There is no alternative to quality ICT-based education in all our primary and secondary schools. The good news is that the government has already made plans to introduce ICT in primary schools. But without well-trained, qualified teachers—of which there is a major dearth—the results will not bear fruit. ICT education should not simply be about teaching how to move the mouse and use search engines but how to conduct oneself in the digital space.
There is a flawed, naïve logic in believing that greater internet access alone will pave the way for Digital Bangladesh without simultaneously addressing the miserable state of digital literacy in the country. The significance of digital literacy goes beyond economic prospects. It entails, in principle, proper internet etiquette so that we learn to treat each other with respect, despite differences in opinion, and express constructive criticism—not spread malice and hate. It is the ability to recognise the unimaginable power of the internet and put it to good use.           
---
Nahela Nowshin is a member of the editorial team at The Daily Star.
---
Follow

The Daily Star Opinion

on Facebook for the latest opinions, commentaries and analyses by experts and professionals.
To contribute your article or letter to The Daily Star Opinion, see our

guidelines for submission

.
---