Graduation to Middle-Income Status: Bangladesh must address institutional weaknesses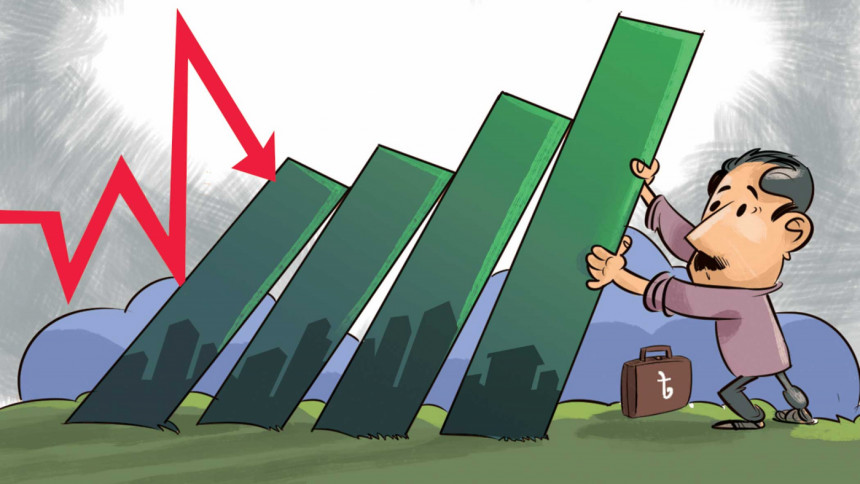 The news that Bangladesh has been placed on a list of countries graduating from least developed status has generated a lot of excitement in the national media, as well as in government circles. The Daily Star, in an editorial, hailed the news as a milestone. It rightly pointed out, "As Bangladesh celebrates its Golden Jubilee of independence, this achievement establishes us on the global map as a country with great potential."
The PM of Bangladesh called on business leaders to step up to the plate for the journey forward. "Get ready for LDC graduation challenges," she said at a gathering arranged by the Federation of Bangladesh Chambers of Commerce and Industry (FBCCI) to celebrate the Golden Jubilee of the country's independence on December 1 in Dhaka.
The good news came on November 24 in the form of a statement from the UN headquarters in New York City. "The U.N. General Assembly has adopted resolution A/76/L.6/Rev.1, Graduation of Bangladesh, the Lao People's Democratic Republic and Nepal from the least developed country category," the declaration said.
Incidentally, all three countries, Bangladesh, Laos and Nepal, will cross the threshold and graduate from the LDC category after a preparatory period of five years. Even though the standard period is of three years, these three nations have been granted an "exceptionally extended" timeline, in light of the economic and social damage caused by Covid-19.
Earlier this year, in response to a recent intervention by the government of Bangladesh, the Committee for Development Policy of the United Nations (UN CDP) agreed to extend the transition period by two more years. Under the reset, Bangladesh aims to graduate from LDC status in 2026, become an upper-middle-income country (UMIC) by 2031 and achieve high-income country status by 2041.
To its credit, the Bangladesh government realised that in light of the strains on the economy, and the country at large, unleashed by the pandemic, and the policy measures adopted to contain it, the additional two years was an appropriate request.
So what are the other challenges and obstacles that Bangladesh faces as it embarks on this historic journey? A cursory look at the recent studies done by national think-tanks and international agencies reveals that the major hurdles that lie on the path to middle-income status are low investment, unequal distribution of income and wealth, a private sector stunted by lack of diversification, and weak institutions.
Participants at two recent conferences emphasised the role of institutions and highlighted the critical impact of the lack of a robust regulatory framework, effective and supportive bureaucracy, and the slow development of a supportive ecosystem. "It will be very challenging for Bangladesh to attain its development goals if institutional weakness continues," said Prof Selim Raihan of Dhaka University at the CPD-Cornell University virtual conference.
At a BIDS conference, Prof Rehman Sobhan recently gave a clarion call for strengthening our institutions to support economic development.   
A stunning rebuke of our development strategy came earlier this year from the World Bank's Systematic Country Diagnostic 2021 Update (SCD) report. It identified four major challenges, and the first one was the narrow-based private sector which was characterised as "not competitive to drive growth and job creation."
It is well-known that only a few large firms, including conglomerates, drive the formal sector markets. "Such firms remain mostly inward looking and benefit from rents from protected domestic markets and RMG exports under special incentive programmes and from being supported by close links with the banking sector," the SCD added.
Prof Wahiduddin Mahmud, an eminent economist, in his new book and in a recent op-ed in this newspaper, also flagged rampant capital flight, which leads many well-run private businesses to fall into a debt repayment crisis. "The governments are forced to bail out these companies by various financial assistance, like allowing additional loans and rescheduling existing loans at concessional interest. The interest rates on these loans in real terms—that is, taking inflation into account—often turns out to be negative, thus putting a heavy burden on the financial institutions and harming the economy at large," he added.
The private sector, one must concede, faces one of the world's most burdensome business environments, underpinned by a regulatory governance regime that is unpredictable, non-transparent, and discretionary.
Many of the challenges confronting Bangladesh as it re-embarks on the trajectory towards sustainable graduation originate from exogenous factors. With the new Omicron variant raising its head and adding to the uncertainty surrounding Covid-19 recovery, one has to be cognisant of the latter's endurance across the world, especially in Europe and North America, and the potential threats on export earnings and remittance inflows.
As the firms at the top flourish, small and medium enterprises (SME) face major roadblocks. These include lack of access to finance and excessive regulation. 
Bangladesh is still overly dependent on a few export items, and this has generated its own weakness as well. Although the export sector of Bangladesh has made remarkable progress in the last few decades, exports remained heavily concentrated in few products and limited markets. The vulnerability of export concentration is well recognised in the Bangladesh planning landscape, according to the SCD. The Eighth Five Year Plan and other perspective plans have given due attention and many measures and policy options have been devised to diversify both products and markets. "A blend of skills, finance, improved technology, entrepreneurship, and adequate quality infrastructure is key to the success of the export diversification programme," the World Bank document recognises. 
Between 2003 and 2016, the Bangladesh economy generated more than 1.15 million net jobs per year, on average. The strong job creation was accompanied by a continuous labour shift from agriculture to industry and services and from rural to urban areas. Female employment, which rose 4.4 percent annually, increased at a faster pace than male employment.
Since 2015, however, the manufacturing sector became less effective in generating jobs, while female labour force participation declined in urban areas; and there was uneven progress in poverty reduction across the country. The slowdown in growth in recent years has affected Bangladesh's poverty reduction and jobs creation targets.
Another issue in the post-graduation phase is the loss of trade-related ISMs (International Support Measures). Unless timely and appropriate policy measures are taken with the support of our development and trading partners, we might run into some real challenges later this decade.
Dr Abdullah Shibli is an economist and IT consultant. He is also Senior Research Fellow at International Sustainable Development Institute (ISDI), a think tank based in Boston.