How foreign investments in digital ecosystem can catalyse a robust economy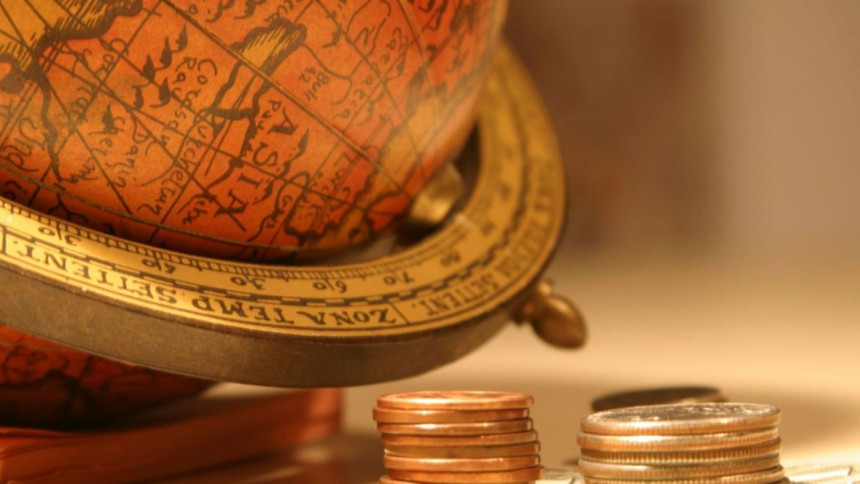 Lesotho is a name that is unknown to most of us and doesn't ring any bells because we know nothing about it. It's an enclaved country within the borders of South Africa. A very small landlocked country, Lesotho is a more popular name in the USA and the European countries owing to the fact that it is one of Africa's largest apparel-exporting countries, which has grown from being a marginal manufacturing sector to one of the most popular sourcing hubs for the global apparel market. This has been possible because Lesotho leveraged foreign direct investment (FDI), which not only brought about significant changes in the economic situation of this country but also generated jobs adequate enough to placate its citizens. The World Bank thinks that a strategy like luring foreign investment can bring significant benefits for developing economies.
Bangladesh as an emerging economy should also tap into FDI with a view to bringing about commendable economic changes and catalysing the growth momentum. Bangladesh has recently opened up its market to foreign investors and is welcoming FDI. According to the latest data by Bangladesh Bank, FDI flows rose by 5.36 percent to USD 1.65 billion in July-October 2019. In contrast, another report claims that gross FDI inflows during the year 2019 reached USD 3,991.49 million. However, the pandemic has dealt a heavy blow to FDI worldwide, and Bangladesh is also suffering in this regard. Bangladesh Bank statistics show that the net inflow of FDI into the country declined by 19.50 percent in the first nine months (January-September) of 2020. The situation is expected to improve as soon as the pandemic is mitigated. Of late, Bangladesh Investment Development Authority (BIDA) has taken some initiatives to attract foreign investment. Its one-stop service portal is one of those that aims to deliver all investment-related services under one roof and offers 41 services. Moreover, BIDA has started working collaboratively with other organisations to lure foreign investors into our country. Teaming up with Standard Chartered Bank and organising the Bangladesh-Italy investment summit to be held next April, are some of those steps taken to promote Bangladesh as an investment destination and bring in investments from abroad. All these are poised to bear fruits in the long run.
However, there should be some points of concentration if Bangladesh really wants to reach the full potential when it comes to foreign investment, which will, in turn, expedite the economic rebound process. One such strategy could be a more concentrated focus on attracting foreign investments for our digital ecosystem, our e-commerce sector to be more specific, as the e-commerce sector is an integral part of the digital ecosystem and has the potential to grow exponentially owing to its growing popularity.
Statista, a German company specialising in market and consumer data, has revealed recently that the aggregate value of the e-commerce market in Bangladesh in 2019 was USD 1,648 million which will increase to USD 2,077 million this year and by 2023, the market size is expected to reach USD 3,077 million. On the other hand, according to a recent report by Bangladesh Bank, the transaction amount of the e-commerce sector of Bangladesh is accruing every month. In June 2020, the transaction amount was Tk 491.4 crore, whereas the amount stood at Tk 640.4 crores in July 2020. Such an upward trend will continue in the coming days as the pandemic has opened up new possibilities for the e-commerce sector.
At a time when our e-commerce sector is thriving, foreign investors are showing their inclination towards our local start-ups, which could change the whole landscape and bring in windfalls for our economy. Recently, Daraz, a concern of Alibaba Group, has purchased Bangladeshi food delivery service company HungryNaki. HungryNaki is the first Bangladeshi start-up to be fully acquired by any foreign investor. Along with their involvement in the e-commerce business, Alibaba expects to contribute significantly to Bangladesh's food delivery service ecosystem after this acquisition. HungryNaki will keep functioning as usual with all the existing employees and will be operating as a subsidiary of Daraz.
Such direct investment from foreign concerns bears significance for two reasons—economic development and spill-over effect. When any local company begins working with any foreign investor, there is the scope of productivity improvements and knowledge transfer. It can help revolutionise the system as expertise and experience from both sides can be amalgamated to yield something more formidable, which will ultimately result in smooth functioning, better customer service, employment opportunities (with the expansion of business), and better turnover.
Most importantly, FDI inflows combined with human capital development is considered to be one of the most effective catalysts for the economic growth of the host country as it allows healthy competition in the industry. Such investment has the ability to stir other market contenders to ramp up their business and at the same time, encourage young entrepreneurs to begin their own start-ups— all of which are good for the economy of a country and indicate stable economic growth.
FDI can also be a good source of revenue for the government as profits generated by foreign investment contribute directly to corporate tax revenues in the host country. To put it in plain words, the more FDI in the country, the higher is the possibility of bringing an emerging economy out of its slumber.
Syed Mostahidal Hoq, Managing Director, Daraz Bangladesh.