'Look at me': Billboard heals when people pay attention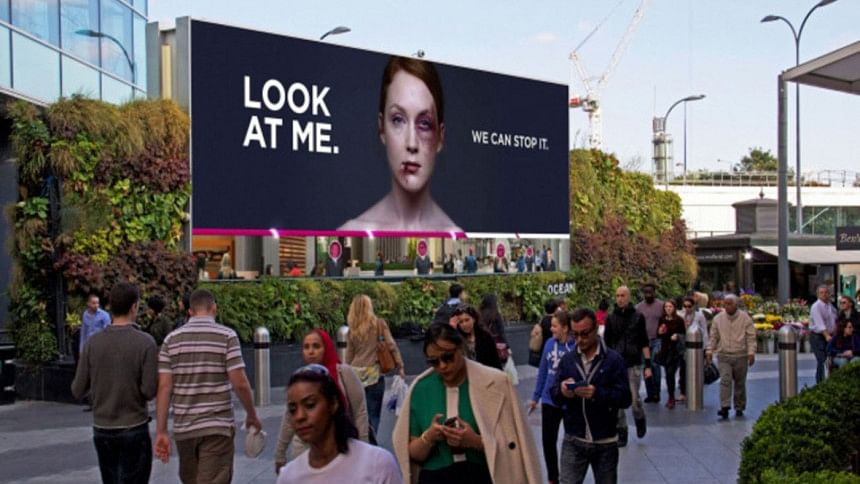 A new billboard campaign in London is hoping to open a few blind eyes to domestic violence with a novel use of facial recognition technology, reports the tech daily Mashable.
The poster, which was installed at Canary Wharf on Thursday, depicts a woman with a bruised face that actually changes and heals as passersby stop and heed the words "look at me."
The creative uses facial recognition technology to clock when people are paying attention to the advert, updating a viewer count at the bottom of the board and gradually altering the image.
The billboard is a collaboration between London ad agency WCRS, charity Women's Aid and photographer Rankin. The poster will be displayed at several other Ocean Outdoor locations over the weekend, including the Westfield shopping centre and the Birmingham Bullring, ahead of International Women's Day.
"Domestic violence is experienced by hundreds of thousands of women every year, but many feel unable to tell anyone because they think that they won't be believed or that people won't understand," Women's Aid's Polly Neate said.