How Bollywood stars wish their moms on Mother's Day
Some Bollywood celebrities uploaded posts on Instagram, wishing their moms a very happy Mother's Day, reports Hindustan Times.
Here are some of the posts that they uploaded on Instagram.
Alia Bhatt:
The bubbly diva uploaded a throwback picture with her mom and wrote: "I got it from my mama " ❤️sonirazdan #happymothersday."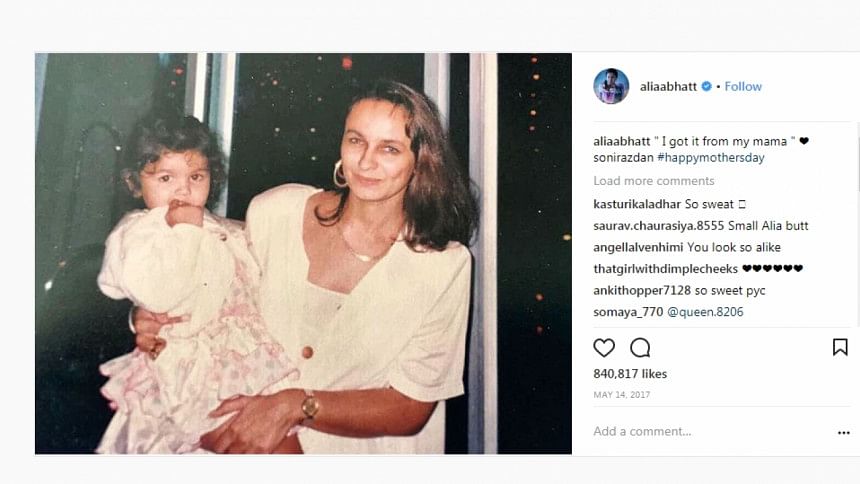 Bipasha Basu:
Bipasha uploaded a picture with her mom from her mehendi ceremony last year and captioned it, "Everything I am... You helped me to be. Thank you Ma. Happy Mother's Day to all the wonderful mothers in the world."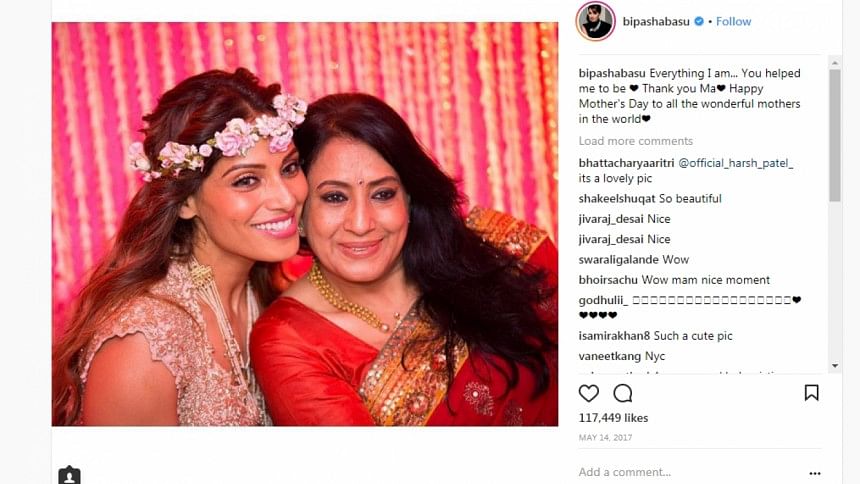 Anupam Kher:
The veteran actor posted a cute picture with his mother and captioned it, "#HappyMothersDay.:) #Dulari #HomeMaker #PushkarsWife #BittuAndRajusMom"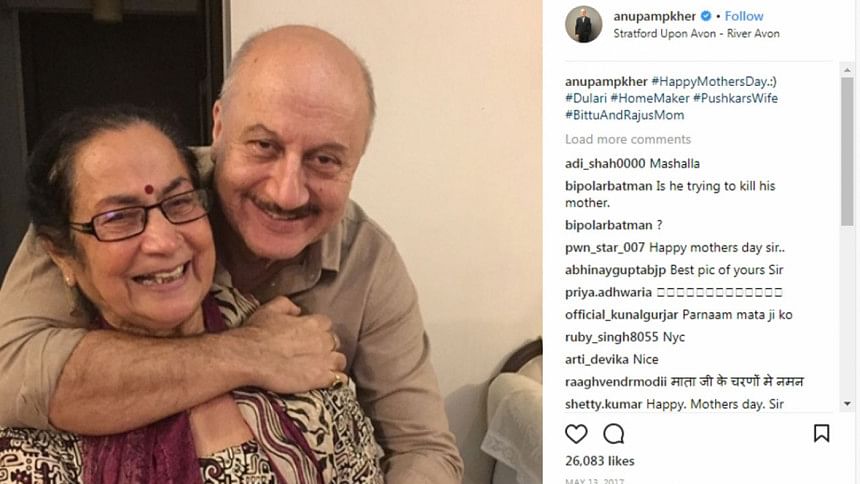 Shraddha Kapoor:
The actor posted a throwback image with her mother and captioned it, "My mommy. My best friend. The wind beneath my wings. My everything. I love you more than words can express. Thank you for being you. Happy Mother's Day!!! "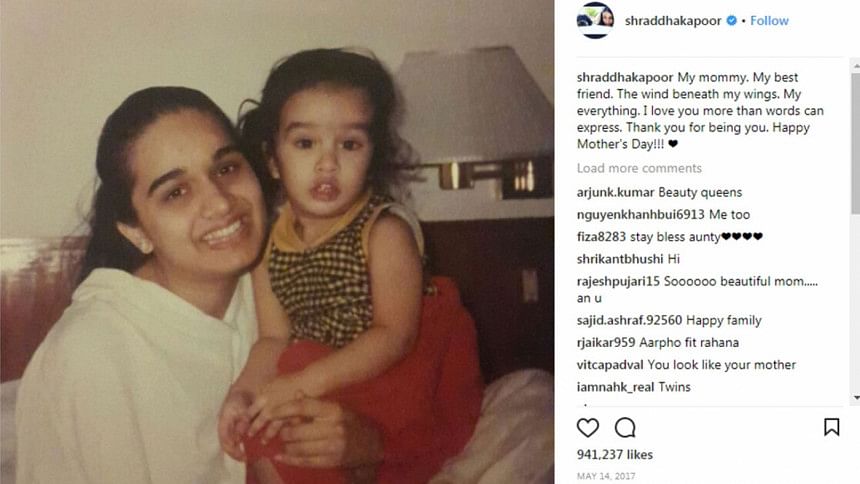 Madhuri Dixit Nene:
Madhuri shared an image with her mother, and gave a shout out to all the moms in the world with a caption that read: "To all the women who brought us into the world, nurtured us and taught us to dream and achieve: Happy Mother's Day!!"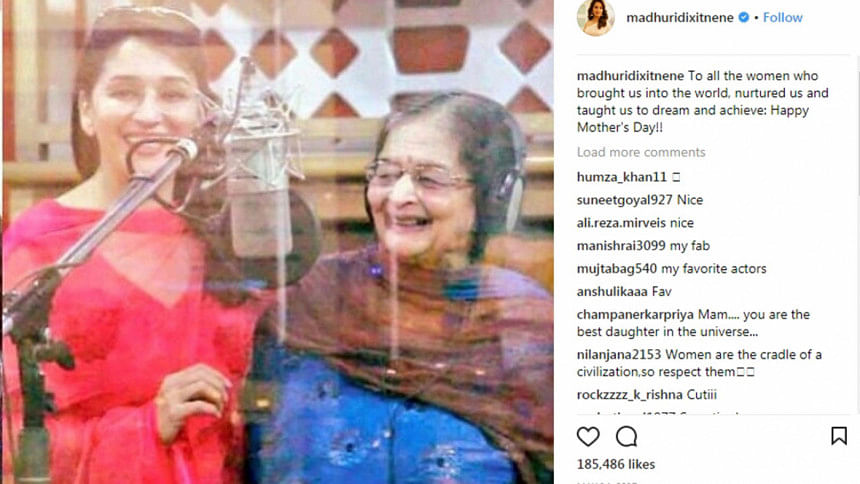 Deepika Padukone:
Deepika's cute throwback picture with her mom carried a short and sweet message. It read, "Love You Ma. #MothersDayEveryday"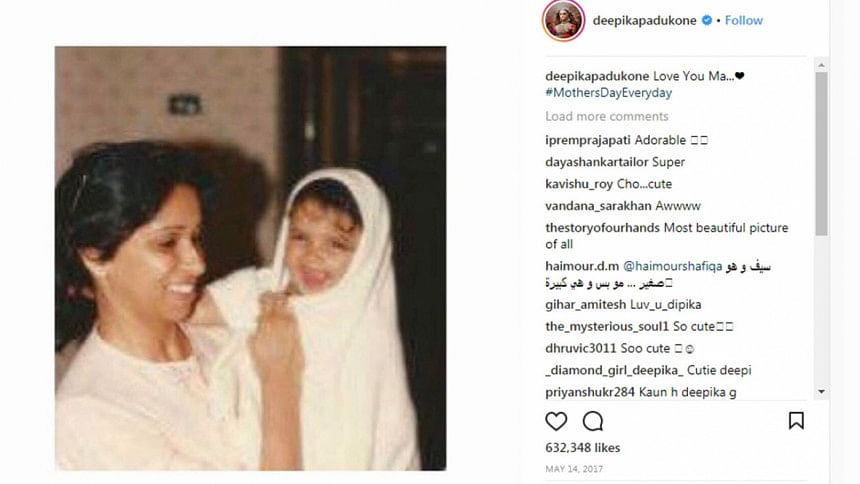 Anil Kapoor:
Kapoor uploaded a picture of his mother holding a champagne bottle and captioned it, "Every day we live to experience the wonders of this world, is a debt we owe to our mothers... They make their lives all about giving you a great one & that to me, is the noblest act of selflessness. Thank you Ma for well...everything! And thank you @kapoor.sunita for making our family happy, loved and fulfilled...Mothers are and always will be the real heroes. Hope you're celebrating this #MothersDay with yours."