Another blogger stabbed to death in Tejgaon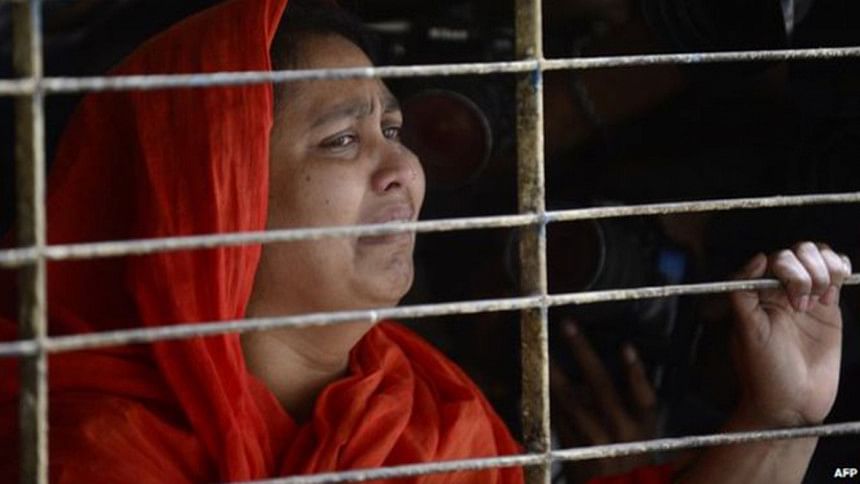 A blogger named Oyasiqur Rhaman was stabbed to death in broad day light in Tejgaon Industrial area of Dhaka this morning.
Three killers carried out the attack and police caught two of them with machetes from the spot red-handed, Biplob Kumar Sarkar, deputy commissioner of DMP (Tejgaon Zone), told The Daily Star.
The 27-year-old blogger was killed following a conflict over "ideological difference", a police officer of Tejgaon Industrial Police Station, said while addressing a briefing in the afternoon. 
Police identified the detained persons as Jikul and Ariful Islam, students of Hathazari Madrasa in Chittagong and Darus Ulum Madrasa in the capital's Mirpur area respectively.
Another attacker named Taher managed to escape the scene, the police officer told the media.
Oyasiqur, son of Tipu Sultan of Hazipur in Ramganj upazla of Laxmipur, was working with a travel agency named Far East Aviation located at Motijheel.  
Details about the victim's write-ups could not be learnt immediately.
The attack took place at a lane at Dipikar More in Begunbari area around 10:30am when Oyasiqur was on his way to office, the police officer said.
When police took severely injured Oyasiqur to Dhaka Medical College Hospital (DMCH), doctors there declared him dead.
During the primary interrogation, Jikul and Ariful told police about their ideological differences with Oyasiqur's write-ups in his blog, the police official said.
The law enforcers are investigating and scrunitising the detainees' statements about the killing, he added.