London strips down to celebrate 'no trousers day'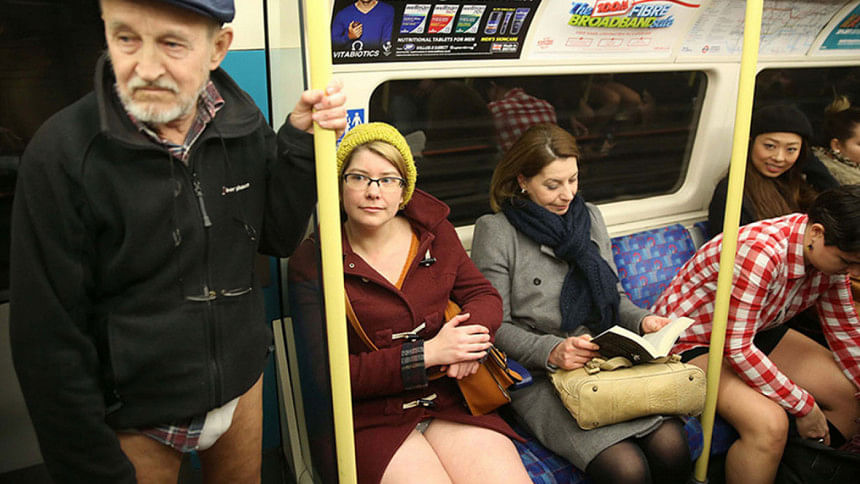 Brace yourselves as we reveal how Londoners supported the seventh annual no pants day — or no trousers day.

Yes, you read us right. A day like this exists. And it is observed regardless of the low temperature!
The No Pants Subway Ride began in the US in 2002 started by Improv Everywhere — a group that celebrates silliness in public places, reports Mashable.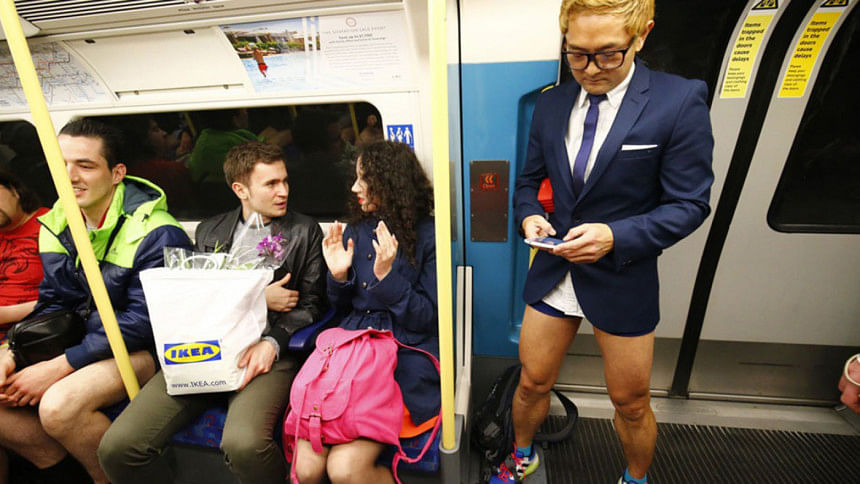 People dressed appropriately above the waist for the event on the London Underground, which happened Sunday, but didn't pay any bother about frostbite below as they bared all, according to the Mirror.
The global movement encourages commuters in New York, Berlin and Prague to board different train carriages and behave just like normal train passengers, minus their pants.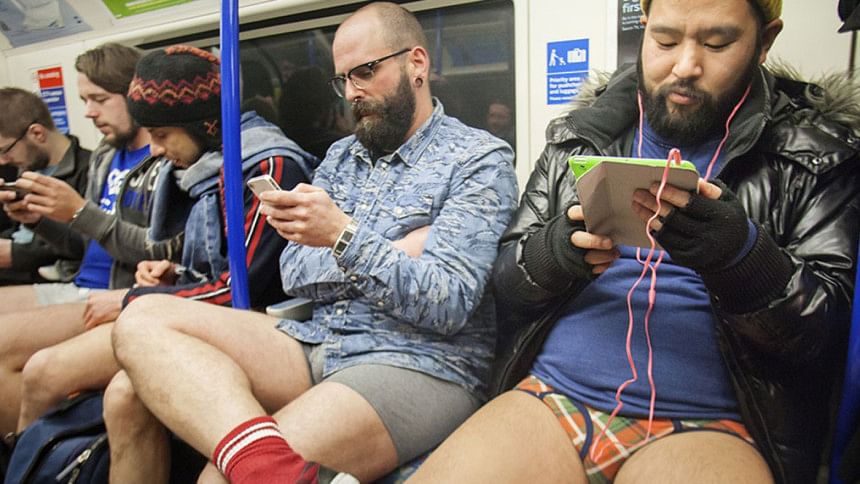 To those unaware of the "celebration of silliness," the day ended up being filled with a lot of laughter and secret giggles as the participants acted as normal as possible, travelling around London with no trousers on.