Chinese woman starved to death after being trapped in an elevator for a month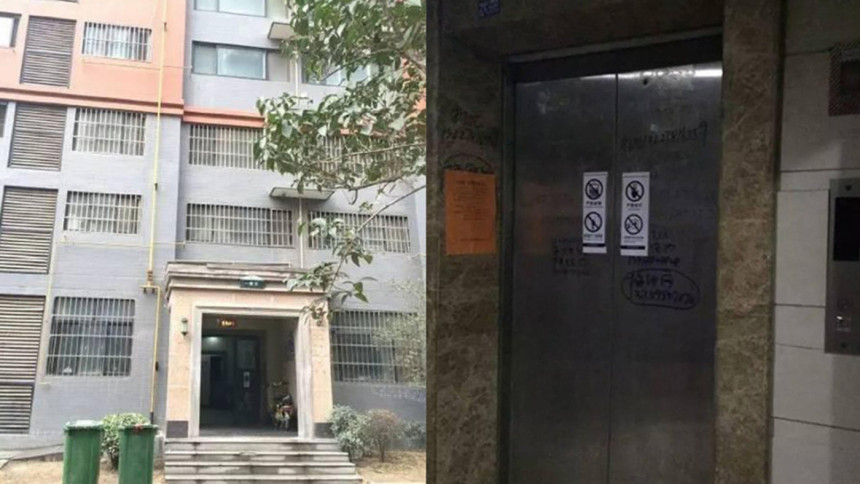 A 43-year-old Chinese woman was found dead in an elevator after being trapped in there for a month. She was discovered by the building's maintenance workers.
The incident took place in the city of Xi'an in China. According to local authorities, the woman was trapped after maintenance workers from Shaanxi Kaiwen Mechanical and Electrical Equipment Company shut off the power supply to service the malfunctioning elevator on Jan 30, reports Mashable.
However, the workers left for the extended Chinese New Year break and only returned to the gruesome discovery of the woman's corpse on Mar. 1. Reports also said that the lift walls were covered in desperate scratch marks made by her.
The authorities investigating the incident have since found the woman's death to be due to the "gross negligence" of the elevator company.
Investigators said the incident could have been avoided if the workers had properly checked that there wasn't anyone in the lift after cutting off the lift's power supply.
Two people in charge of the elevator company have been arrested and will be facing charges of involuntary manslaughter, reported CCTV News.
Residents of the apartment building described the incident as "horrific."
People are also questioning how the woman could have gone missing for a month without anyone raising suspicion. Police said that the deceased woman lived alone in the building and has been suffering from a mental illness since her divorce and barely had any visitors.