Despite malware attack, email IDs related to airline activities functioning: Biman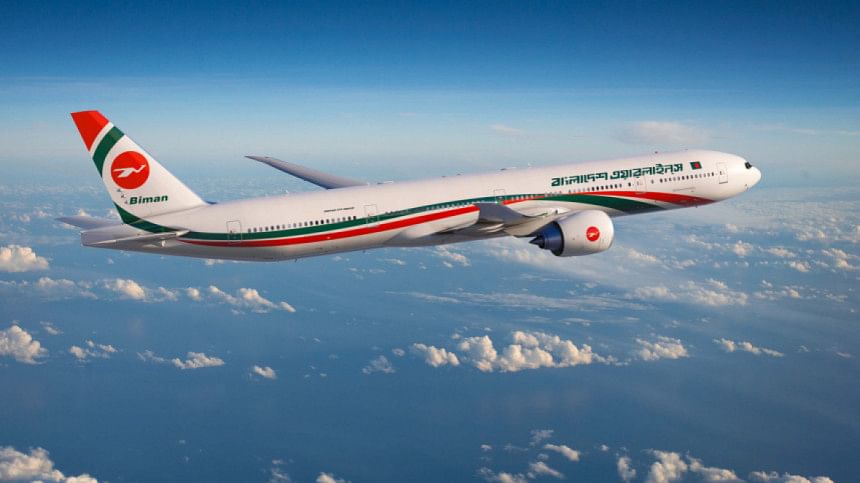 Biman Bangladesh Airlines today said despite a malware attack on its server, email IDs related to the airline's operational activities are still functioning through Microsoft's cloud services via an alternate arrangement.
The national flag carrier said this in a press release following articles published on various news outlets reporting that the email server of Biman was hacked on Saturday.
Biman, in its press release however did not specify how the malware attack took place or who was involved in the attack.
On Saturday, a number of computers and servers of Biman were attacked by a malware and the affected server was immediately isolated and email services were closed for that day, the press release added.
Necessary steps are being taken in light of technical guidelines given by the Digital Security Agency as Biman is a scheduled organisation according to Section 15 of the Digital Security Act-2018, and also falls under Critical Information Infrastructures (CII).
Biman Bangladesh Airlines is yet to retrieve its email server six days after it was first attacked.
The national airline's email server was attacked with ransomware which is a type of malware from cryptovirology that threatens to publish the victim's personal data or permanently block access to it unless a ransom is paid off.
According to sources in Biman, the hackers have demanded a large ransom.
But Biman's Managing Director and CEO Shafiul Azim refuted the claim, saying no one contacted them so far and demanded any ransom from Biman.
After the server was hacked, the national carrier could not conduct any domestic or international correspondence using its official email.
At the moment, the ransomware has access to all emails sent by every single official in Biman, including sensitive information about aeroplanes, routes, crew, pilots, airports, schedules, passengers, purchase, billing, procurement, etc.
Biman was declared a critical information infrastructure last year in October, considering the nature of the organisation.
According to the Digital Security Act, these infrastructures are those that control, process, circulate or preserve any information-data or electronic information that if damaged or critically affected, may adversely affect public safety, financial security, public health, national security or national integrity, and sovereignty.
Biman MD claimed no data or information was stolen.