IUB Alumni Job Fair 2017 held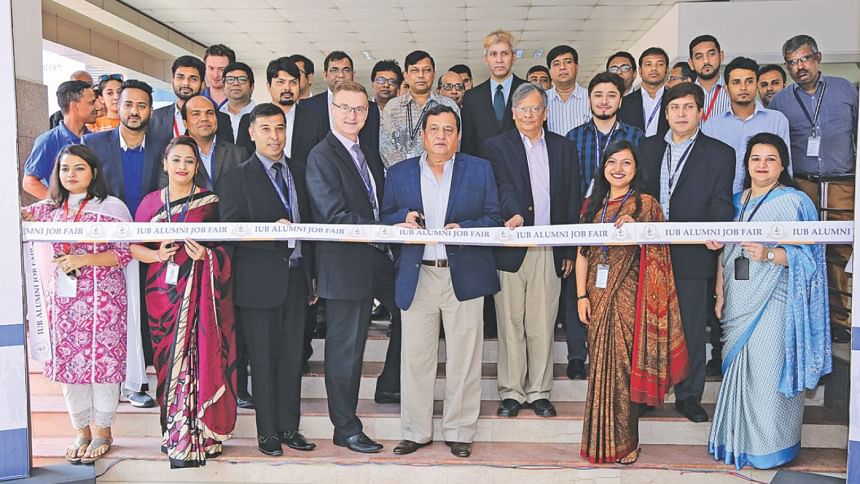 The Office of the Career Guidance and Placement of Independent University, Bangladesh (IUB) organised the day-long Alumni Job Fair 2017 on May 23 for students and graduates at the university campus in Bashundhara. It was the first-ever of its kind in that all participating organisations were owned, managed and directed exclusively by IUB Alumni.
The main objectives of organising and implementing this Job Fair were two-fold: first, to create ample opportunities for students and graduates to know about various organisations in Bangladesh that are owned by IUB alumni; and second, the participating companies and organisations also get plenty of scopes in selecting very resourceful and promising professionals.
A total number of 34 companies and organisations took part in the Job Fair. They collected CV's and offered jobs to IUB graduates.