Trump inflated net worth by as much as $3.6 billion
New York judge finds Trump, family business liable for fraud in civil case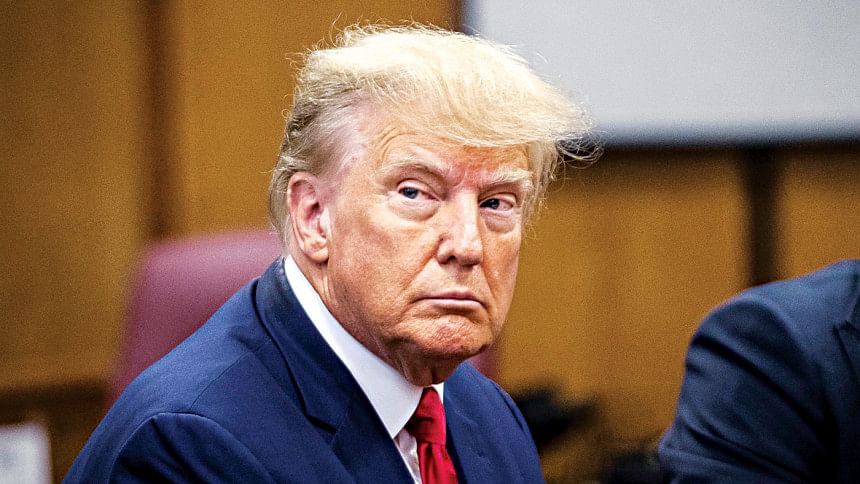 Donald Trump and his family business were found liable for fraud on Tuesday by a New York judge in state Attorney General Letitia James' civil lawsuit accusing the former US president of illegally inflating his assets and net worth.
The decision was issued by Justice Arthur Engoron of the New York state court in Manhattan.
James sued Trump in September 2022, accusing him and the Trump Organization of lying for a decade about asset values and his net worth to get better terms on bank loans and insurance.
She has said Trump inflated his net worth by as much as $2.23 billion, and by one measure as much as $3.6 billion, on annual financial statements given to banks and insurers.
The attorney general has said assets whose values were inflated included Trump's Mar-a-Lago estate in Florida, his penthouse apartment in Manhattan's Trump Tower, and various office buildings and golf courses.
Lawyers for Trump and the other defendants did not immediately respond to requests for comment.
Engoron said James had established liability for false valuations of several properties, including Mar-a-Lago and the penthouse, and chided Trump for offering defenses in a deposition that were "wholly without basis in law or fact."
"He claims that if the values of the property have gone up in the years since the (financial statements) were submitted, then the numbers were not inflated at that time," Engoron wrote.
"He also seems to imply that the numbers cannot be inflated because he could find a 'buyer from Saudi Arabia' to pay any price he suggests."
A trial is scheduled for October 2, and could last well into December.