Businesswoman Faria Mahjabin confesses to 'spreading rumours'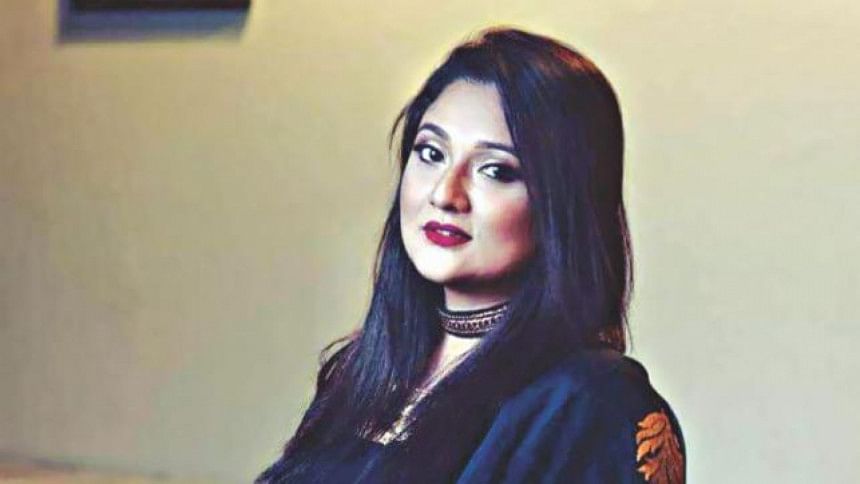 Businesswoman Faria Mahjabin, who was arrested in a case filed for allegedly spreading rumours during the recent student movement for safe roads, today confessed to the charges brought against her.
Mahjabin confessed to a magistrate saying that she was involved in spreading rumours over the student protests demanding safe roads across the country.
Metropolitan Magistrate Delwar Hossain recorded the statement at his chamber for over two hours after Sub-Inspector Majedul Islam of Hazaribagh Police Station produced her to record the statement.
"I regret for spreading such rumours," Mahjabin said while giving her statement before the magistrate.
Faria Mahjabin, 28, owner of Nerdy Bean Coffee Haus in Dhanmondi, was picked up by a Rab-2 team from her home in Hazaribagh area around 10:45pm on Thursday, August 16.
She was later shown arrested in a case filed under the controversial Section 57 of the Information and Communication Technology (ICT) Act for "spreading rumours and sharing provocative posts" on social media over the recent student protest.
A Dhaka court placed her on three-day remand the next day.
The businesswoman allegedly circulated a prerecorded audio file to spread rumours over the recent student protests demanding safe roads.
"She made this prerecorded statement… audio file… and she circulated this audio file over net," Director General (DG) of Rapid Action Battalion (Rab) Benazir Ahmed said on Saturday, August 18, while briefing journalists at Rab media centre in Dhaka's Karwan Bazar.