Transport Sector Projects: When coordination authority fails to coordinate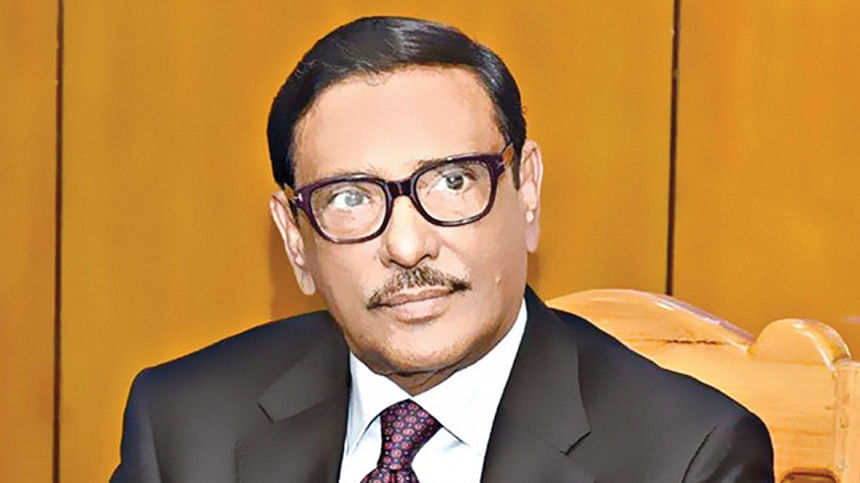 Road Transport and Bridges Minister Obaidul Quader, also at the helm of Dhaka Transport Coordination Authority, yesterday admitted the government agencies implementing transport sector projects in the capital lacked coordination.
The problem appears to be so serious that the DTCA governing council had to form a committee to coordinate the transport sector projects.
Quader's admission came after the 16th meeting of the council yesterday. The previous meeting was held almost one and a half years ago.
The committee is led by LGRD Minister Tazul Islam, and the other members include representatives from the Road Transport and Highways Division, two city corporations, Rajuk, Dhaka Metropolitan Police, shipping ministry, Water Development Board and DTCA.
Transport experts have repeatedly pointed out how the lack of coordination among project-implementing agencies often became an impediment to implementation, necessitated changes in plan, and escalated cost.
The construction of the Hanif flyover was the main obstruction to the original route of Mass Rapid Transit Line-6 in Sayedabad while Mouchak-Moghbazar flyover was an obstruction to the planned Bus Rapid Transit Line-3 between the airport and Keraniganj.
Yesterday's DTCA meeting was held at its new building.
The DTCA is tasked with providing regular supervision and coordination for planning for all transportation infrastructure development work in Dhaka, Narayanganj, Munshiganj, Manikganj, Gazipur and Narsingdi.
After the meeting, Quader said undertaking and implementing of different projects in Dhaka city lacked coordination, and other participants of the meeting made similar observations.
Quader did not directly answer when he was asked whether the new committee was formed because the DTCA failed to play its role as a coordinator.
"He [the LGRD minister] is a vital part of the DTCA …We are not going beyond our jurisdiction. We have formed it [the committee] for better coordination …" Quader said.
"This [lack of coordination] is a disease that requires better treatment."
It was also decided at the meeting that construction works would be done before monsoon, and the city corporations would get prior notice before roads are dug and projects undertaken. However, similar decisions were made on earlier occasions as well.
Besides, it was decided that the prime minister's opinion would be sought regarding the expansion of DTCA jurisdiction.
The minister once again admitted the roads and transport sector lacked discipline. Referring to the construction of Padma Bridge, metro rail, six-lane roads, flyovers, he said, "All these developments will come to nought if we fail to bring discipline on roads," he added.
LGRD Minister Tazul Islam, Dhaka South City Corporation Mayor Sheikh Fazle Noor Taposh, State Minister for Housing and Public Works Sharif Ahmed, Narayanganj City Corporation Mayor Salina Hayat Ivy, secretaries of different ministries and divisions, top police officials, chief of different government agencies and leaders of transport associations took part the closed-door meeting.