Demands will be met, resume train operations: Railways Minister to running staffers
Railway operations suspended all over Bangladesh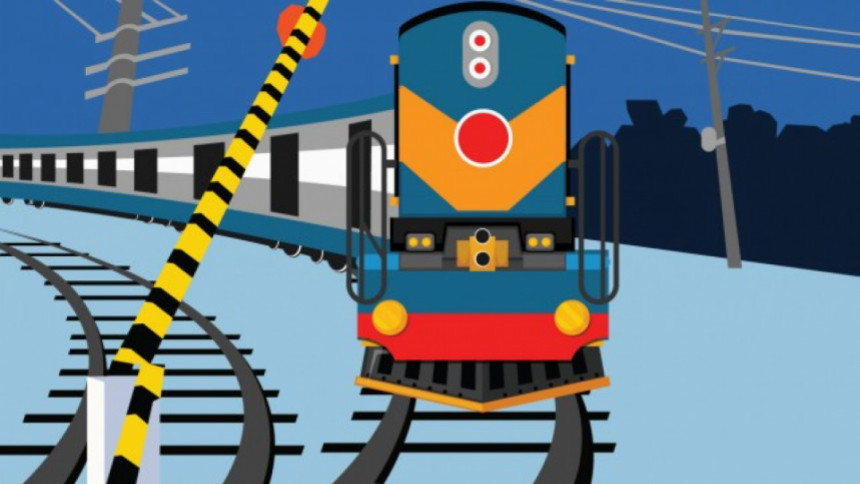 Running staffers, including locomasters, of Bangladesh Railway suspended all train operations around the country early today in order to press home their demands of increased allowances and retirement benefits.
Asim Kumar Talukder, general manager (West) of Bangladesh Railway, confirmed to The Daily Star.
Railways Minister, the secretary and other senior officials met with the protesting locomasters at Kamalapur Railway Station in the morning to resolve the issue.
After the meeting, Railways Minister Nurul Islam Sujan said that he will meet with Prime Minister Sheikh Hasina to discuss the demands on April 19.
He further said that their demands would be met and requested them to lift the suspension and resume train operations.
At least 17 scheduled trains have been delayed since this morning, sources said.
Running staffers suspended their operations without giving any prior notice seeking 75 percent running allowance along with other retirement benefits, he said.
The government last year cancelled the 75 percent running allowance after retirement.
The GM said he came to know about the suspension around 5:30 am and rushed to station to find operations of all trains suspended.
Similar situation prevails at railway East Zone, he added. Passengers are suffering due to the sudden decision.
In January, running staffer threatened to go on strike to press home demand for restoration of their previous benefits for working extra hours.
But, they postponed the programme following the assurance of Railways Ministry Secretary Humayun Kabir.
However, sources said, the staffers went on the sudden strike after they came to know that the finance ministry recently turned down railway ministry's proposal to reinstate the previous benefits.