Dhaka-Ctg rail link now fully double-lined as PM opens Akhaura-Laksam section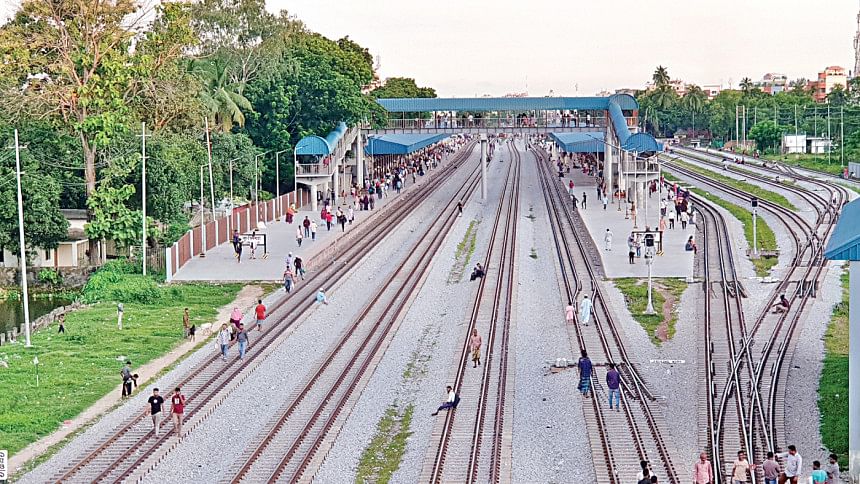 Prime Minister Sheikh Hasina today inaugurated the 72km Akhaura-Laksam section, where dual-gauge double rail lines were installed under a Tk 6,504.54 crore project.
She inaugurated the section of the Dhaka-Chattogram rail link virtually from the Gono Bhaban at 11:10am.
With the opening of this section, rail communications between Dhaka and Chattogram will get a significant boost as the rail corridor becomes the first in the country to be fully double-lined.
The rest of the 321km track between the capital and the port city has already been converted into a double line.
According to Bangladesh Railway officials, the travel time between the two cities will become an hour shorter once the section is opened.
Train journeys on this route took longer when the Akhaura-Laksam section was the only one in the entire corridor to not be double lined.