Cops should be more careful
SC says about protection of human rights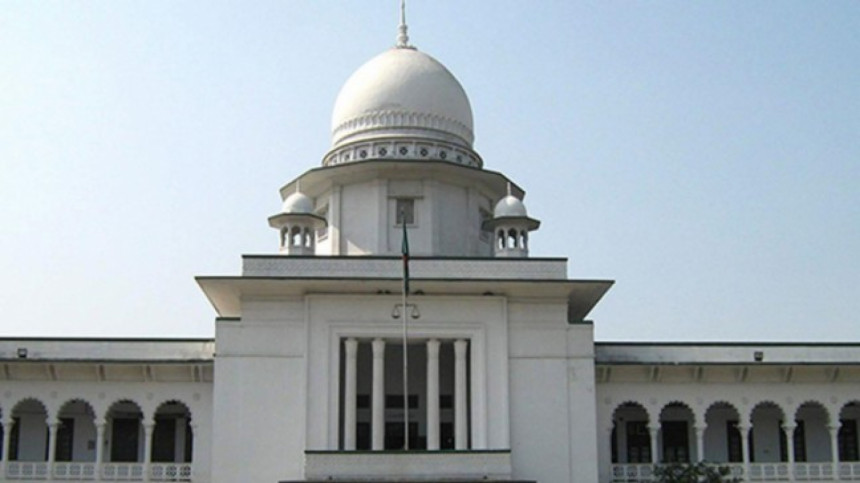 The Supreme Court in the full text of a verdict has observed that the police personnel should be more cautious about maintaining dignity of their profession and protecting people's human rights.
"The police personnel should keep in mind that the police force being specially trained as a disciplined force enjoys extra benefits and protection. It is maintained by the government with the people's tax money for the purpose of serving them. So, the police personnel should be more cautious about maintaining dignity of their profession as well as protecting human rights of the citizens along with other rights enshrined in the constitution," the Appellate Division of the Supreme Court said in the verdict.
The 10-page full text of the verdict was released on Wednesday.
A three-member bench of the Appellate Division, headed by Justice Md Nuruzzaman, delivered a short verdict on April 6 this year following an appeal filed in 2004 by two then cops of the Tejgaon Police Station, including OC Abdul Gaffar, challenging a High Court verdict.
The HC on June 25, 2001 announced the verdict following a writ petition filed by one Mohammad Ali challenging the legality of the action of the police personnel who harassed the petitioner's family members.
In the verdict, the HC directed the police personnel to give Tk5,000 as token compensation to the writ petitioner, Ali's lawyer Shah Monjurul Hoque told The Daily Star.
The Appellate Division in the full text of its verdict exonerated the police personnel from paying the compensation money, but made the observation about the police's duty.
According to the full text of the SC verdict, one Md Ashfaq Hussain and his niece Mina Mallik came to Bangladesh from India on November 14, 1994 to attend the wedding reception of the petitioner's daughter in Dhaka.
Ashfaq stayed in the house of his brother-in-law Dr Muhammad Yunus of Grameen Bank and Mina became the house guest of the petitioner.
On November 17, 1994, Mina along with Ashfaq went out to see the city taking some apples with a fruit knife in her bag.
The writ petitioner's wife and his family came to know that Ashfaq and Mina were arrested when the police personnel, including some constables, forcibly entered the petitioner's house at 10:00pm on November 17 and conducted a search without any warrant. They found nothing incriminating.
Still police members entered and searched the petitioner's house on November 18, 19 and 20 in 2004 during odd hours after midnight. On November 19 that year, cops took away Mina's bag without giving any receipt or preparing any seizure list, but left her suitcase locked and also harassed them at different times, according to the full text of the verdict.