What was your achievement?
Hasan Mahmud blasts BNP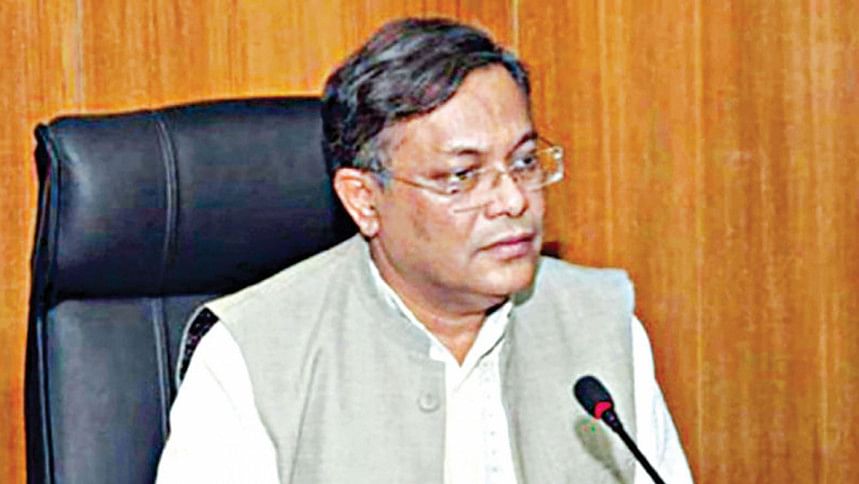 Information Minister Hasan Mahmud yesterday said whatever Bangladesh got from India was possible because of Awami League and Prime Minister Sheikh Hasina.
"Mirza Fakhrul Islam Alamgir has criticised the premier's ongoing visit to India, and whatever he said fits with BNP and Begum Khaleda Zia," said Hasan, also AL joint general secretary.
 "You all know that Begum Zia was asked about the Ganges water-sharing issue after she had returned from India. She replied, 'Oh Allah, I've forgotten about the issue,'" he said.
Hasan said this while replying to reporters at the meeting room of his ministry at the secretariat.
He mentioned that the relationship between Bangladesh and India have reached a new height through mutual cooperation based on equity, under the leadership of Hasina and her Indian counterpart Narendra Modi.
He said the current government has realised many things from India. The PM realised duty-free exports of products during the first tenure of her three consecutive terms, he said.
Replying to a query, the minister said the foreign ministry has said that the foreign minister is somewhat ill, and so, he didn't go to India this time.