Rajshahi City Polls: Liton's income rises fourfold
Fish cultivation main source of earnings, shows his affidavit to EC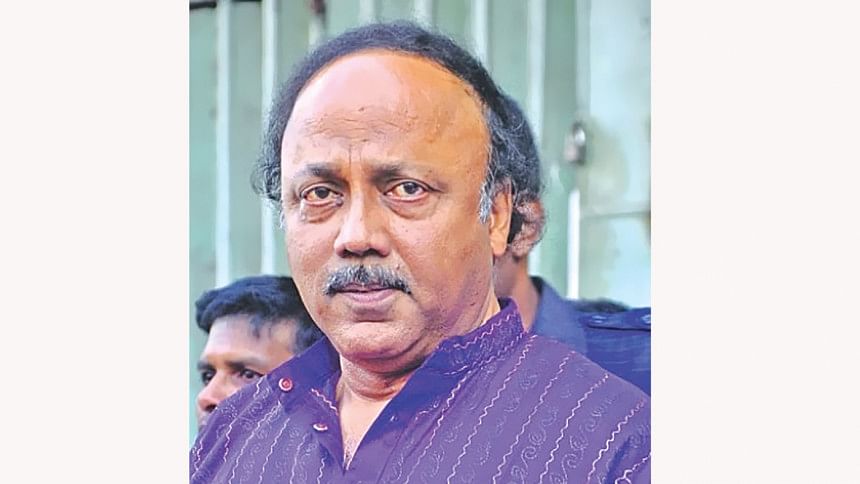 AHM Khairuzzaman Liton, the Awami League-nominated mayoral candidate in the upcoming Rajshahi City Corporation (RCC) polls, has declared a significant increase in both his assets and annual income since the last time he ran for the post five years ago.
Liton's annual income has increased from Tk 78 lakh in 2018 to Tk 2.98 crore in 2023, an almost four-fold increase.
Besides, his movable assets have more than doubled in value since 2018, when they were worth Tk 1.75 crore. As of now, they are worth Tk 4.17 crore.
For his immovable property, he has shown 4.63 acres of agricultural land and his fish farm worth Tk 70 lakh. In 2018, the agri land amounted to 1.63 acres and he had no fish farm.
The source of this data is a comparison between his affidavits for the 2023 and 2018 RCC elections.
This time, fish cultivation has been shown as his main source of income, which accounts for over 80 percent of his total earnings.
Liton's income from fish cultivation has increased by more than seven times in the last five years. In 2018, he reported an income of Tk 32 lakh from fish farming, which increased to Tk 2.42 crore in 2023.
However, Liton, the immediate past Rajshahi mayor, didn't specify fish farming as his profession, rather he declared himself as a lawyer but showed no income from his law practice.
"Law has been my profession since the beginning. However, I no longer earn from it and only practise law sparingly to support my party members," Liton, also a presidium member of Awami League told The Daily Star.
Meanwhile, Shaheen Akhtar, Khairuzzaman's wife, also declared an annual income of Tk 3.10 crore, even though she had no income during the 2018 RCC polls.
Besides, the assets in her name have also increased in value.
In 2018, she declared immovable assets including 1.63 acres of agricultural land, a three-storey building, and two flats in Dhaka's Banani. Now, she has 1.77 acres of agricultural land, a fish farm worth Tk 79 lakh, and a two-storey building.
Among her movable assets, Shaheen Akhtar had 50 bhori gold ornaments and other assets worth Tk 92 lakh in 2018. Now her movable assets are valued at Tk 2.20 crore plus the previously owned 50 bhori gold.
Regarding his wife's income, Liton said his wife has been importing stones from India with her cousin for the past three years and raising a fish farm by herself.
In July 2008, when Liton contested the mayoral election for the first time, he declared his annual income of Tk 2.44 lakh and a net wealth worth of Tk 5.29 lakh.
AHM Khairuzzaman was elected as Rajshahi City Mayor for the first time in 2008.  He was then defeated by BNP's Mosaddek Hossain Bulbul in the next election in 2013. Liton was re-elected mayor in the 2018 election.
He served in several local political posts before he was made a presidium member of the Awami League in November 2021.
His wife Shaheen Akhtar is the vice-president of AL's Rajshahi City unit.
LITON'S RIVALS NOT EVEN CLOSE
The four mayoral candidates in this election are Awami League nominated candidate AHM Khairuzzaman Liton, Jatiya Party's Saiful Islam, Zaker Party's Latif Anwar and Islami Andolan Bangladesh's Murshid Alam.
Saiful Islam reported an annual income of Tk 3.6 lakh and assets worth Tk 4.3 lakh. Latif Anwar reported an annual income of Tk 3 lakh and assets worth Tk 1.5 lakh. Murshid Alam reported an annual income of Tk 3.3 lakh and Tk 12 lakh in cash.
On June 21, the RCC polls will be held using electronic voting machines (EVMs) from 8:00am to 4:00pm without any break.
The voting will take place at a possible 152 polling stations.
The total number of voters this time is 352,157. Of them, 171,185 are men and 189,972 are women.