Post sit-ins, BNP weighing up options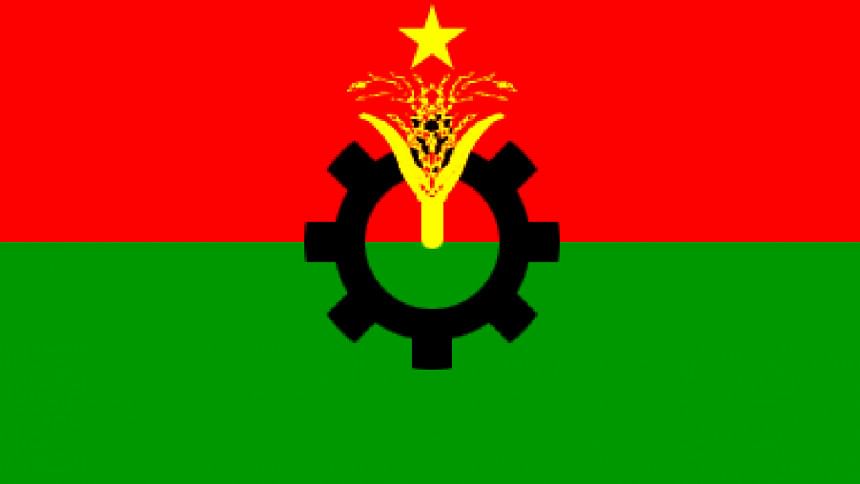 As long as it faced no street confrontation, BNP saw a huge success in its recent anti-government demonstrations. But because of the way Saturday's sit-ins played out, the party high-ups are considering taking a step back from capital-centric anti-government programmes for now.
According to some senior BNP leaders, programmes like sit-ins right after a mammoth rally were called too early. They said their Saturday's demonstrations failed to meet expectations due to a lack of coordination and preparations. Also, the "aggressive and attacking" approach of the police and ruling party activists made matters worse.
Some party leaders, however, consider the sit-ins a success. According to them, the violence unleashed by the ruling Awami League activists and police has only "exposed the government's intent to tackle the opposition movement with brute force".
Against this backdrop, BNP high-ups are now reevaluating if they should press on with tougher programmes or go slow for the time being instead.
A group of senior BNP leaders said they are in favour of programmes like rallies and road marches till August 15. By that time, they need to "devise coordinated plans" and address some organisational issues to launch tougher programmes after that.
Another group of senior leaders believes that the party must go ahead with their original plan and stage tougher programmes as the government is under pressure more than ever. According to them, backing away now will only give the government a breathing space and their movement will lose momentum.
A senior BNP leader wishing not to be named told The Daily Star yesterday that instead of programmes like sit-ins, they announced rallies in different districts and cities for today.
This indicates that the party top brass have decided not to go ahead with the planned Dhaka-centric programmes for now.
Today, BNP will hold rallies in different districts and cities across the country. In the capital, it will hold a rally at the Suhrawardy Udyan.
The party held a huge rally at Nayapaltan on Friday, but the presence of party leaders and activists in Saturday's sit-ins was comparatively thin, party leaders said.
The sit-ins were also marred by violence, attacks and counter-attacks with police and ruling party activists.
Asked why the party went for sit-ins, BNP Standing Committee Member Abdul Moyeen Khan said that for the last one year, BNP has consistently demonstrated that it is fighting for the restoration of democracy.
"Thus, all our programmes have been absolutely peaceful and disciplined. What happened on Saturday was possibly an outburst of accumulated frustration and desperation on the part of those who have been protesting against cumulative persecution, intimidation, and extrajudicial terrorisation of the opposition who want to restore democracy in the country," he said.
The BNP leader also said that besides, there should not be a need for permission for protesting against undemocratic activities of a government because this is a fundamental right of every citizen.
Earlier last week, BNP said it plans to continue the anti-government programmes till August 10 and pause for a while ahead of the National Day of Mourning on August 15, the day Bangabandhu Sheikh Mujibur Rahman was killed along with most of his family members in 1975.
The party will resume their programmes on August 20, and the movement will intensify after that.
Party sources said there was a discussion within the party that programmes like sit-ins may come from Friday's rally, but they were not aware where those will be.
One standing committee member delivered his speech early and then went to the party office to finalise the schedule of the sit-ins and distribute it among the other like-minded parties.
Party sources said they were not properly briefed about their role in the sit-ins. Initially, there were plans to stage the sit-ins at four points, but one more point was added later, and some senior leaders were communicated about it around midnight.
"Usually, programmes of this scale require a few days' preparations," one leader said.
BNP sources said they had a plan to assemble at least 20,000 party leaders at each of the five points. But although party supporters gathered in high numbers in Jatrabari and Nayabazar, their presence was comparatively thin in Gabtoli and Uttara.